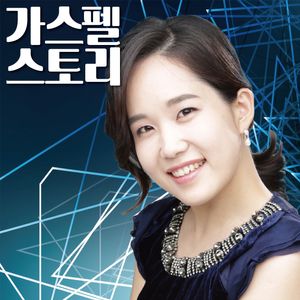 CBS표준FM의 찬양프로그램인 가스펠아워의 초대석을 통해 만났던 찬양사역자들이 들려주는 이야기를 만나보는 짧은 팟캐스트입니다. 그 곡의 감춰진 사연, 모두와 함께 나누고 싶었던 이야기를 꺼내봅니다.
Top 10 가스펠 스토리 Episodes
Best episodes ranked by Goodpods Users most listened
Show more
How many episodes does 가스펠 스토리 have?
가스펠 스토리 currently has 12 episodes available.
What topics does 가스펠 스토리 cover?
The podcast is about Religion & Spirituality, Podcasts and Cbs.
What is the most popular episode on 가스펠 스토리?

The episode title '가스펠북카페 공개방송' is the most popular.

What is the average episode length on 가스펠 스토리?

The average episode length on 가스펠 스토리 is 13 minutes.

How often are episodes of 가스펠 스토리 released?

Episodes of 가스펠 스토리 are typically released every 11 days, 22 hours.

When was the first episode of 가스펠 스토리?

The first episode of 가스펠 스토리 was released on Nov 14, 2017.

Show more FAQ
Comments
Rating