Back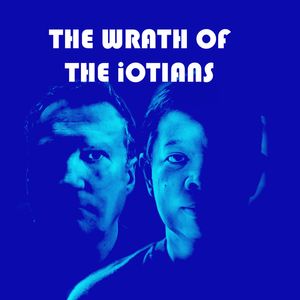 5.0
(4)
Jake and Ron discuss Gene Wolfe's The Book of the New Sun series.
Gene Wolfe, Shadow & Claw: The First Half of The Book of the New Sun
https://www.indiebound.org/book/9780312890179

Gene Wolfe, Sword & Citadel: The Second Half of The Book of the New Sun
https://www.indiebound.org/book/9780312890186

Gene Wolfe, The Urth of the New Sun
https://www.indiebound.org/book/9780312863944


Michael Andre-Driussi, Lexicon Urthus, Second Edition
https://www.indiebound.org/book/9780964279513


Michael Andre-Driussi, Gene Wolfe's The Book of the New Sun: A Chapter Guide
https://www.indiebound.org/book/9781947614093


Jack Vance, Tales of the Dying Earth
https://www.indiebound.org/book/9780312874568


Necessary Reading: Peter Bebergal, "Sci-Fi's Difficult Genius," The New Yorker (April 25, 2015)
https://www.newyorker.com/books/page-turner/sci-fis-difficult-genius


Michael Andre-Driussi, G.U.R.P.S. New Sun
http://www.sjgames.com/gurps/books/newsun/
Island Books
3014 78th Ave. SE, Mercer Island WA 98040
(206) 232-6920
info@islandbooks.com
https://www.islandbooks.com/
Pandemonium Books
https://pandemoniumbooks.com/
4 Pleasant Street, Cambridge, MA 02139
+1 617-547-3721
The Wrath of the iOtians
Twitter: @OfiOtians
Gmail: thewrathoftheiotians@gmail.com
Music:
Land Of The Me-me by Aleksandar Dimitrijevic (TONO)
Licensed under the NEO Sounds Music License Agreement
Interested in starting your own podcast? Jake and Ron have had a great experience with Buzzsprout. They not only host your episodes, but they offer an abundance of resources to help you grow and market your podcast. Use the following link to sign up https://www.buzzsprout.com/?referrer_id=1397515. If you sign up for a paid plan Buzzsprout will send you a $20 Amazon gift card.

Episode comments
4 Ratings
eg., What part of this podcast did you like? Ask a question to the host or other listeners...
Ron
@thewrathoftheiotians
May 2
1 Like
May 2
1 Like
Mar 2
1 Like
Nov 6
2 Likes
Generate a badge
Get a badge for your website that links back to this
Select type & size