Back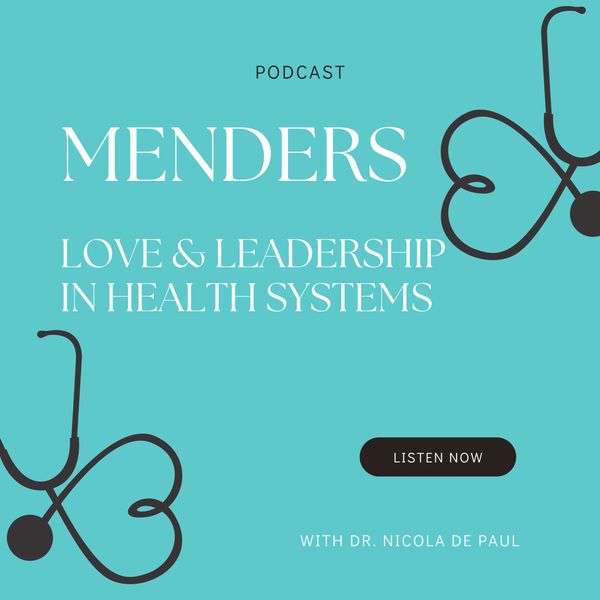 For Menders episode 23, I had the opportunity to sit down with Daniel Hoang, a man of many talents who was willing to do a deep dive on change management, parenting, self-care, and how we can bring love into healthcare relationships to promote change on a human scale.
Daniel spent much of his career as a change management consultant working for healthcare organizations and corporations. Then 2020 hit. The COVID pandemic stopped his "go-go" lifestyle in its tracks and led him to grapple with the reality of his trauma history as the child of Vietnamese boat people. This led him on a healing journey that eventually caused him to rethink everything, including his approach to change management. As he shares in this episode, Daniel used
I'm sure I say this too often, but my conversation with Daniel is one of my all-time favorites, and I think you will find it meaningful too! If you've ever found yourself struggling as a person and a parent, you will appreciate this conversation.
Listen to find out:
· How focusing on his own needs and calming himself helps him to parent more effectively.
· Why he sees every individual as having the power to create transformation within our organizations.
· And the simple strategies leaders can use to engage their employees in typically tedious meetings deeply!
I hope this conversation inspires you to take the time to focus on healing yourself and to engage thoughtfully with your daily life. We could all use a little extra grace and some breathing room.
My favorite quotable moment from this episode!
"We're burning out our leaders today...."
"Leaders want to just keep working harder at it, and that's never the answer because there will always be another thing that gets layered on top...Pause, create space, and create resilience in that leadership team. And then step back and solve this problem."
- Daniel Hoang (Menders, episode 23)
Leadership Strategy Session: https://forms.office.com/r/ZM6Q4h7q9k
If you're doing the internal work to transform yourself as a leader to maximize your impact on your healthcare system – I want something more for you. That is precisely why I got into working with healthcare leaders and leadership teams in the first place.


Join me for a complimentary Leadership Strategy Session (https://forms.office.com/r/ZM6Q4h7q9k) where you'll have a chance to consider your values and develop a strategy to realign your actions with your core values.

Contact me (dr.nicoladepaul@mendinghealthsystems.com) if you have questions or want additional details about this free Strategy Session. And keep in mind...because of the very special nature of this mindfulness-based work, just a few seats are available each month!
Episode comments
1 Rating
eg., What part of this podcast did you like? Ask a question to the host or other listeners...
Generate a badge
Get a badge for your website that links back to this
Select type & size