Back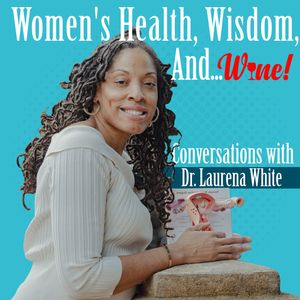 Long before medical school, conversations with my mentors and colleagues about the intersection of theology and medicine left me desiring something more... something different.
For me and many (silent/less vocal) others, I knew that my beliefs would definitely shape me as a physician, provider, and practitioner.
Physicians are taught implicitly and pretty powerfully that there's a stark division between the private and the public and any and all personal beliefs should be left at the door once you don the white coat. However, like many of the other boxes that others have tried to place me in, separating my faith from my focus, my personal from my professional, wasn't even a remote possibility.
My basic sense of morality guided me to a career in medicine undergirded by my commitment to serving others and caring for them in spaces of vulnerability, sickness, dis-ease, and generally being unwell. This conventional thinking, reductive at the very least, didn't sit well with me as I didn't feel that one's faith, identity, or tradition should have to be left at the door.
My faith has allowed for a more fulfilling and flourishing professional life and I firmly believe that in very tangible ways, it allows me to care for clients better.
About Dr. Varnado:
Dr. Varnado was born and raised in North Carolina and has been living out a childhood dream of taking care of women of all ages as an OB/GYN.
Dr. Varnado left her career of almost 20 years in conventional medicine (Obstetrics and Gynecology) in 2021 to address the broken healthcare system, which currently puts the most resources in treating symptoms, when it really needs to address the root cause of diseases.
Through her years of practice, she has realized that many know what it takes to be healthy but outside of a support system their efforts rarely yield the desired outcome because their environments often reinforce poor habits. Her focus now is to help others achieve optimal mental and physical health by focusing on lifestyle-based treatment, which she believes, could prevent and manage most ailments.
She is a proud graduate of Hampton University and The Brody School of Medicine at East Carolina University. She completed her OB/GYN residency at Tulane University in New Orleans, LA, where she learned how to be an excellent surgeon and physician. Being a mother of two, having a marriage of 17 years, a supportive family, and a strong relationship with God are keys to her success.
Resources Mentioned:
Office Visits with Dr. V Podcast - Spotify, Apple Podcasts, and Google Podcasts
American College of Lifestyle Medicine
Health Coaching
Connect with Dr. VarnadoInstagram: @office_visits_with_dr_v
Facebook: Office Visits with Dr. V
Website: http://officevisitswithdrv.com/
The podcast's hashtag is #nourishyourflourish. You can also find our practice on the following social media outlets:
Facebook: The Eudaimonia Center
Instagram: theeudaimoniacenter
Twitter: eu_daimonism
For more reproductive medicine and women's health information and other valuable resources, make sure to visit our website.
Support the show
Episode comments
1 Rating
eg., What part of this podcast did you like? Ask a question to the host or other listeners...
Generate a badge
Get a badge for your website that links back to this
Select type & size