Back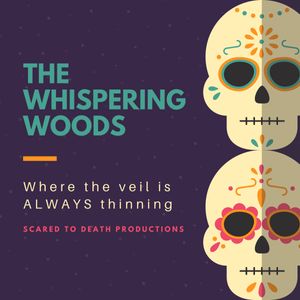 5.0
(2)
The Wendigo | Part One of Two
In the bleak, bitter winters of the East Coast of Canada and the Great Plains and Lakes of America, something waits in the forest. Is that a cry from a tortured animal you hear? This is no animal you recognise, as you strain your ears against the unforgiving, ice cold wind that whips through the trees. The cry becomes a shriek and it's getting louder, a cacophony of noise as your blood begins to curdle in your veins. Your heart skips a beat and then doubles in pace as you realise you are not alone in the forest, something is watching, stalking. With an insatiable hunger for human flesh, the Wendigo, Windigo Windigo, Witigo, Witiko, and Wee-Tee-Go (roughly translating as evil spirt of mankind) has been spoken of by the indigenous people for centuries.
Introduction
https://mysteriesofcanada.com/nwt/classic-canadian-wendigo-stories-episode-1/
https://www.legendsofamerica.com/mn-wendigo/
https://inquisitivewonder.com/the-case-of-the-wendigo-the-native-american-cannibal/
Story One - Thanks to daadams2016
Story Two - Thanks to asubsetofapophenia
Thanks so much for listening and we'll catch up with you again next week for some more true, scary stories.
Sarah and Tobie xx
Email us your stories - thewhisperingwoodspodcast@gmail.com
Follow us on YouTube - https://youtube.com/@thewhisperingwoods
Join us on Instagram - https://www.instagram.com/thewhisperingwoodspodcast/
Join us on Twitter - https://twitter.com/thewhispwoods
Join us on Facebook - https://www.facebook.com/thewhisperingwoodspodcast
Visit our Website - https://www.thewhisperingwoodspodcast.com/
Get bonus content on Patreon
---
Hosted on Acast. See acast.com/privacy for more information.
Episode comments
2 Ratings
eg., What part of this podcast did you like? Ask a question to the host or other listeners...
Quad Pro Quo Podcast
@quadproquopod
Mar 13
Like
Spoil My Movie
@spoilmymovie
Mar 13
1 Like
Generate a badge
Get a badge for your website that links back to this
Select type & size