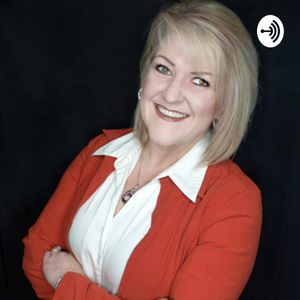 Dare to HEAL BY LIVING Forward
Jennifer Jerald
This podcast will be a walk with you through the highs and lows of mental distress and the challenges that accompany that! . It comes from a place deep in my heart as a survivor turned thriver. We will enjoy the concepts in my book, on occasion and journey deeper into the hearts and minds of those who choose to Dare to H.E.A.L. through fun and informational interviews with others who have discovered the JOY OF THRIVING outside of what's happening inside. We are in this together! Please download and listen wherever you are. You'll be so glad you did! Support this podcast:
https://podcasters.spotify.com/pod/show/jennifer-jerald/support


2 Listeners
Top 10 Dare to HEAL BY LIVING Forward Episodes
Best episodes ranked by Goodpods Users most listened
Show more
How many episodes does Dare to HEAL BY LIVING Forward have?
Dare to HEAL BY LIVING Forward currently has 34 episodes available.
What topics does Dare to HEAL BY LIVING Forward cover?
The podcast is about Health & Fitness, Mental Health and Podcasts.
What is the most popular episode on Dare to HEAL BY LIVING Forward?

The episode title 'LIVING FORWARD...LIVE WITH JENN & WILLIAM SAMPSON' is the most popular.

What is the average episode length on Dare to HEAL BY LIVING Forward?

The average episode length on Dare to HEAL BY LIVING Forward is 30 minutes.

How often are episodes of Dare to HEAL BY LIVING Forward released?

Episodes of Dare to HEAL BY LIVING Forward are typically released every 6 days, 14 hours.

When was the first episode of Dare to HEAL BY LIVING Forward?

The first episode of Dare to HEAL BY LIVING Forward was released on May 7, 2020.

Show more FAQ
Comments
Rating