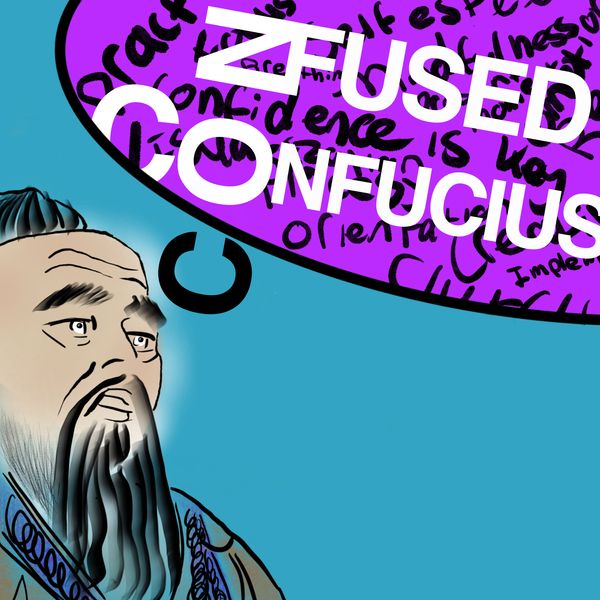 Confused Confucius
KIK Performance | Sport & Performance Psychology
Interviews with experts about their journey of success in a backdrop of psychology. Experience- and science-based knowledge to improve you and your performance. Nowadays there is a wealth of information available about learning and development, still it can be a challenge to apply the knowledge to your life. What information should you focus on and how can you actually implement it so you will see results? The Confused Confucius podcast will help you filter down to the essentials and give you practical tips so you can grow with the help of experts and professionals. Besides the practical tips and techniques from the area of expertise of the featured guests, we will also discuss the mental side of performance. Topics from sport and performance psychology such as emotion regulation, habit creation, concentration, mindfulness & meditation, creativity, rest & recovery, mindset but also the physiological phenomena will be discussed so you will know exactly how to effectively reach your goals. Hit subscribe and learn how to overcome obstacles and optimize your process to success!
Top 10 Confused Confucius Episodes
Best episodes ranked by Goodpods Users most listened
Show more
How many episodes does Confused Confucius have?
Confused Confucius currently has 34 episodes available.
What topics does Confused Confucius cover?
The podcast is about Health & Fitness, Mental Health and Podcasts.
What is the most popular episode on Confused Confucius?

The episode title 'Making The Jump to Parkour – Silke Sollfrank – Confidence, Competition & Tackling Fear' is the most popular.

What is the average episode length on Confused Confucius?

The average episode length on Confused Confucius is 67 minutes.

How often are episodes of Confused Confucius released?

Episodes of Confused Confucius are typically released every 2 days, 8 hours.

When was the first episode of Confused Confucius?

The first episode of Confused Confucius was released on May 29, 2020.

Show more FAQ
Comments
Rating