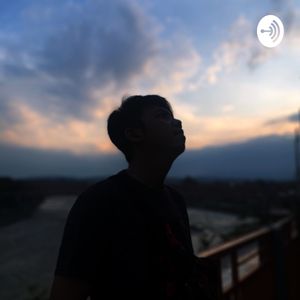 Podcast ini gue buat untuk self reminding gue. Sebagai tempat gue cerita, baik masa lalu atau impian gue. Disini gue mau; agar gue selalu inget apa yang telah gue lalui dan apa yang akan gue lalui nanti.
Top 10 Cerita Gue Episodes
Best episodes ranked by Goodpods Users most listened
04/04/20 • 6 min
Halo, disini gue mau cerita tentang gue dan semua cerita yang mau gue ceritain. Dan kali ini gue mau ambil cerita tentang balada/ unek unek gue sebagai seseorang yg telah beranjak dewasa. Jujur, gue blm ngerasa dewasa. Tp gue udah 25thn, mau ga mau gue udah harus menjadi org yg dewasa dan bertanggung jawab atas diri gue dan orang disekitar gue.
04/04/20 • 6 min
Show more
How many episodes does Cerita Gue have?
Cerita Gue currently has 1 episodes available.
What topics does Cerita Gue cover?
The podcast is about Society & Culture, Personal Journals and Podcasts.
What is the most popular episode on Cerita Gue?

The episode title 'Balada di Umur 25an' is the most popular.

What is the average episode length on Cerita Gue?

The average episode length on Cerita Gue is 7 minutes.

When was the first episode of Cerita Gue?

The first episode of Cerita Gue was released on Apr 4, 2020.

Show more FAQ
Comments
Rating