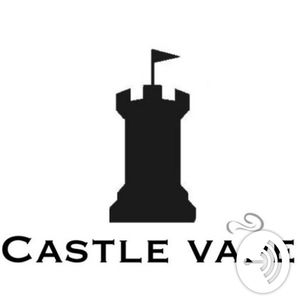 Castle Vape Podcast
Castle Vape
In our podcast we walk through the different aspects of vaping, trying to give as much insight as possible, in the hope of letting our listeners develop a better understanding of the different equipment, terms and techniques used in vaping.
Top 10 Castle Vape Podcast Episodes
Best episodes ranked by Goodpods Users most listened
03/19/18 • 62 min

Further discussion on the joys of juice. In this episode we carry on where we left off, and explore flavours and various other aspects of vape juice.

03/19/18 • 62 min

03/12/18 • 60 min

The lads sit down again to discuss E-Juice, E-liquid or whatever you prefer to call it. We throw in some tips to making your own, and talk about the ingredients that make up our lovely tasty vape.

03/12/18 • 60 min

03/10/18 • 53 min

Meet Ian, Adam and Chris as they delve into the basic terminology, and various general vaping paraphernalia. Chris is a new vaper and is introduction to the various topics we discuss in the following episodes.

03/10/18 • 53 min

Show more
How many episodes does Castle Vape Podcast have?
Castle Vape Podcast currently has 8 episodes available.
What topics does Castle Vape Podcast cover?
The podcast is about Society & Culture and Podcasts.
What is the most popular episode on Castle Vape Podcast?

The episode title 'Episode 8 - Mech Mods' is the most popular.

What is the average episode length on Castle Vape Podcast?

The average episode length on Castle Vape Podcast is 59 minutes.

How often are episodes of Castle Vape Podcast released?

Episodes of Castle Vape Podcast are typically released every 7 days, 12 hours.

When was the first episode of Castle Vape Podcast?

The first episode of Castle Vape Podcast was released on Mar 10, 2018.

Show more FAQ
Comments
Rating