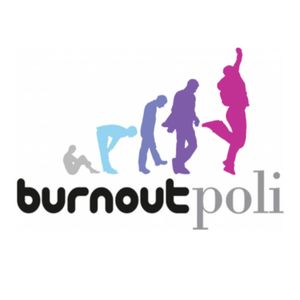 Burn Out Poli Podcast
Burn Out Poli
Burn Out expert Barbara Kok, oprichter van de Burn out Poli in Rotterdam, Amsterdam, Zwolle en Voorburg, gaat elke aflevering in gesprek met diverse interessante gasten over de problemen, verschijnselen en oplossingen rondom burn out en andere mentale blokkades. Luister naar de Burn Out Poli podcast voor inzicht en perspectief over burn out.
Top 10 Burn Out Poli Podcast Episodes
Best episodes ranked by Goodpods Users most listened
06/03/21 • 35 min

Vandaag praten we met Victor Overmars over het pad van bewustwording. Victor Overmars is onder andere mede oprichter van Unlimited People, Burn Out Poli en Unlimited Academy waar hij HBO geaccrediteerde coaches opleidt. Luister mee naar deze Burn Out Poli podcast met Victor Overmars en partner Barbara Kok.

06/03/21 • 35 min

11/15/21 • 59 min

Interview met radio dj Patrick Kicken over zijn drijfveer om maar door te gaan op pure wilskracht. Hoe hij spiritualiteit gebruikte als medicijn en twee keer in een burn out belandde. Burn Out Poli

11/15/21 • 59 min

Show more
How many episodes does Burn Out Poli Podcast have?
Burn Out Poli Podcast currently has 7 episodes available.
What topics does Burn Out Poli Podcast cover?
The podcast is about Health & Fitness and Podcasts.
What is the most popular episode on Burn Out Poli Podcast?

The episode title 'Schaamte bij een burn-out' is the most popular.

What is the average episode length on Burn Out Poli Podcast?

The average episode length on Burn Out Poli Podcast is 42 minutes.

How often are episodes of Burn Out Poli Podcast released?

Episodes of Burn Out Poli Podcast are typically released every 80 days, 4 hours.

When was the first episode of Burn Out Poli Podcast?

The first episode of Burn Out Poli Podcast was released on Jun 24, 2019.

Show more FAQ
Comments
Rating