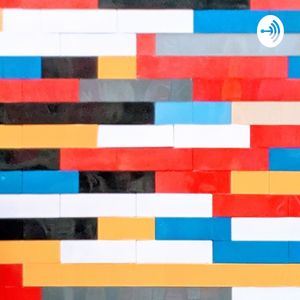 Dua orang staf yang berasal dari Utara dan Selatan, budaya berbeda. Membahas apa saja yang unik dan menarik.
Top 10 Ber-Kombur Episodes
Best episodes ranked by Goodpods Users most listened
05/17/20 • 40 min
Dunia kerja adalah dunia yang dijalani setiap individu. Bekerja adalh bentuk aktualisasi diri dalam mempertahankan keberlangsungan hidup. Dunia kerja adalah dunia yang penuh intrik, trik dan politik. Dan salah satunya ialah yang kerap dipraktekkan "Cari Muka". Hirarki Perusahaan yang menuntup persaingan, membuat setiap individu menggunakan cara ini untuk tetap eksis dan dipercaya.
Ber-Kombur kali ini membahasa perilaku "Cari Muka" ditempat kerja, dibahas bersama Mas Chalid Bahar (Sahabatku Apss) dan dua orang Kepala 30an. Cari tahu seberapa besarnya efek cari muka, trik n trip cari muka Hanya di BerKombur
05/17/20 • 40 min
05/02/20 • 26 min
Mainan atau adalah benda/kegiatan yang menyenangkan bagi semua kalangan dan usia. Tidak pernah lekang oleh zaman. Seiring dengan perkembangan zaman mainan berkembang dengan pesat. Juna dan Rico membahas mainan dengan perspektif mereka. Dengan pengalaman yang berbeda. Selamat Mendengarkan.
Menerima Kripik sambal dari pendengar
05/02/20 • 26 min
Show more
How many episodes does Ber-Kombur have?
Ber-Kombur currently has 2 episodes available.
What topics does Ber-Kombur cover?
The podcast is about Leisure and Podcasts.
What is the most popular episode on Ber-Kombur?

The episode title 'Cari Muka' is the most popular.

What is the average episode length on Ber-Kombur?

The average episode length on Ber-Kombur is 34 minutes.

How often are episodes of Ber-Kombur released?

Episodes of Ber-Kombur are typically released every 14 days, 12 hours.

When was the first episode of Ber-Kombur?

The first episode of Ber-Kombur was released on May 2, 2020.

Show more FAQ
Comments
Rating