Back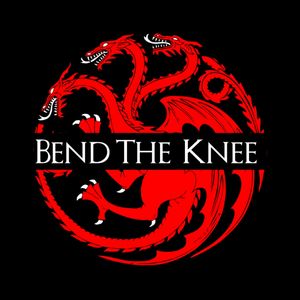 Before she was 'no one' she was a 'bright boy' ~ Listen in as we discuss chapter 65 Arya V of George R. R. Martin's A Game of Thrones . The reread will continue! Make sure to read chapter 66 and share your thoughts on Facebook: Join the discussion:https://www.facebook.com/BendtheKneePodcast/
If you'd like to support the show and get access to additional WESTEROS content then hit us up at Patreon: https://www.patreon.com/bendtheknee
Patreon exclusive podcast series include:
A Show Watchers Guide to the Books - Ser Matt and Ser Ezra discuss major difference between the book and show!
The Black Council - A discussion about various historical events in Westeros!
Green Dreams - Theories and speculation! Who is the Knight of the Laughing Tree? Azor Ahai? Quaithe?
Musings with Ser Ezra and Ser Matt - Each month Ser Ezra and Ser Matt share their currents thoughts on ASOIAF
EMAIL: BTKcast@gmail.com VOICEMAIL: (614) 547-2350
Bend the Knee is now on Ko-Fi!!! So you can support the show without a monthly subscription https://ko-fi.com/bendtheknee
Outro Music by Malukah Youtube: malufenix
Be Sure to check out our new project Hyperspace Hangout: a podcast by Star Wars fans, for Star Wars fans!!!https://hyperspacehangout.podbean.com
Support the show: https://www.patreon.com/bendtheknee
Advertising Inquiries:
https://redcircle.com/brands
Privacy & Opt-Out:
https://redcircle.com/privacy
Episode comments
1 Rating
eg., What part of this podcast did you like? Ask a question to the host or other listeners...
Generate a badge
Get a badge for your website that links back to this
Select type & size