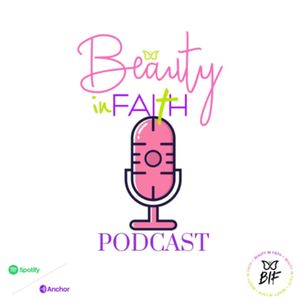 Beauty In Faith Podcast
Kameelah Hinton
Introducing the Beauty In Faith Blog! We see visions of beauty in learning what faith is, learning how to acquire faith, and learning how to apply faith to all of life's situations. It is our desire and passion to help others visualize and experience the 'beauty in faith' using the word of God! (founded on Psalms 116)💕
Top 10 Beauty In Faith Podcast Episodes
Best episodes ranked by Goodpods Users most listened
06/10/20 • 1 min
Hello everyone! My name is Kameelah Hinton and I am the creator of Beauty in Faith! It's a Christian based blog/vlog and the goal is to come together in unity as we read and learn about God's amazing, transformative word, while simultaneously drawing others to Christ! 🙏🏾💕 I am so excited! Get ready to see the beauty that comes in having faith!
06/10/20 • 1 min
Show more
How many episodes does Beauty In Faith Podcast have?
Beauty In Faith Podcast currently has 1 episodes available.
What topics does Beauty In Faith Podcast cover?
The podcast is about Christianity, Religion & Spirituality and Podcasts.
What is the most popular episode on Beauty In Faith Podcast?

The episode title 'Intro podcast to Beauty in Faith!' is the most popular.

What is the average episode length on Beauty In Faith Podcast?

The average episode length on Beauty In Faith Podcast is 1 minutes.

When was the first episode of Beauty In Faith Podcast?

The first episode of Beauty In Faith Podcast was released on Jun 10, 2020.

Show more FAQ
Comments
Rating