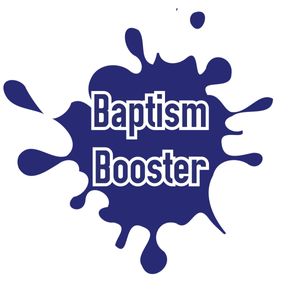 Baptism Booster
Gary V Carter
The podcast for baptistic pastors to dramatically increase their baptisms over the next year.
Top 10 Baptism Booster Episodes
Best episodes ranked by Goodpods Users most listened
11/08/19 • 8 min
The Flurry Failure is the trap of getting inspired about something, starting it and then letting it peter out. Church people get used to that and just wait until you run out of fuel. Here is how to avoid doing that.
11/08/19 • 8 min
10/31/19 • 1 min
Coming Soon!
The Baptism Booster podcast can make a difference for you!
This podcast is crafted to encourage baptist pastors -- or baptistic pastors -- to find new power in the church by using the lever of baptism. Little known strategies and tactics will explode your impact one episode at a time.
--- Send in a voice message: https://podcasters.spotify.com/pod/show/baptismbooster/message
10/31/19 • 1 min
Show more
How many episodes does Baptism Booster have?
Baptism Booster currently has 2 episodes available.
What topics does Baptism Booster cover?
The podcast is about Christianity, Religion & Spirituality and Podcasts.
What is the most popular episode on Baptism Booster?

The episode title 'Flurry Failure | BaptismBooster.com' is the most popular.

What is the average episode length on Baptism Booster?

The average episode length on Baptism Booster is 5 minutes.

How often are episodes of Baptism Booster released?

Episodes of Baptism Booster are typically released every 7 days, 1 hour.

When was the first episode of Baptism Booster?

The first episode of Baptism Booster was released on Oct 31, 2019.

Show more FAQ
Comments
Rating