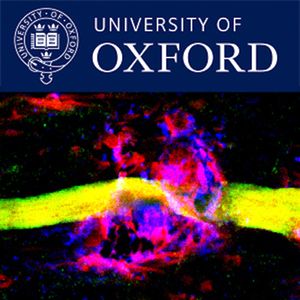 Autoimmune Disease
Oxford University
Autoimmune diseases, where the body's defence systems turn on itself, are chronic and can be devastating to people's lives. Our podcasts on autoimmune conditions detail research in NDM on some of these conditions, including MS, spondyloarthritis and inflammatory bowel disease, as well as the biological mechanisms underpinning autoimmunity itself.
Top 10 Autoimmune Disease Episodes
Best episodes ranked by Goodpods Users most listened
How many episodes does Autoimmune Disease have?
Autoimmune Disease currently has 5 episodes available.
What topics does Autoimmune Disease cover?
The podcast is about Health & Fitness, Medicine, Podcasts and Education.
What is the most popular episode on Autoimmune Disease?

The episode title 'Autoimmunity' is the most popular.

What is the average episode length on Autoimmune Disease?

The average episode length on Autoimmune Disease is 6 minutes.

How often are episodes of Autoimmune Disease released?

Episodes of Autoimmune Disease are typically released every 181 days, 2 hours.

When was the first episode of Autoimmune Disease?

The first episode of Autoimmune Disease was released on Apr 12, 2011.

Show more FAQ
Comments
Rating