Back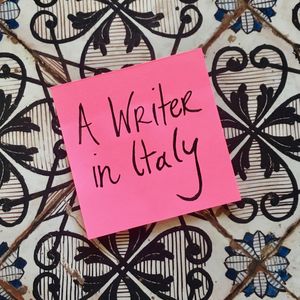 Welcome to Episode #15: The Calabrian Homecoming - In Conversation with Josephine Gregoire.....
I have sat on this conversation for a while now and let's just say it has to be noted that we sat down on a beautiful summers day here in Bungendore, NSW, Australia at Le Tres Bon in Josephine and Christophe's French Restaurant in late 2019 to record this podcast.
It is important to note that at the time, all was pretty normal here in Australia. China was certainly not in a great place with Covid-19, yet Italy nor Spain had no idea what was hurtling toward them. Italy's first case of Covid-19 hit the headlines at the end of January 2020. Then the spiral of life changes began to trickle and then absolutely pour into northern Italy at a disarming rate. Still right now all of Italy is in lockdown as are most places around the world.
I am sharing this despite our worlds turning upside down and despite the fact that since last week Le Tres Bon has had to shut their doors to the public as have many restaurants around the world. Their Cooking School and their Tours of Alsace, France, Calabria, Italy and New Caledonia are on hold for now until that beautiful day arrives when this is over, a surreal thought right now.
I am sharing this because conversations and time with people matters, the beauty of sharing a coffee has never been more of a sweet thing until now, simply because unless it's with a member of your own personal household well it is not happening.
When we sat down to chat last year it was because I knew Josephine's story was an important one and one that I wanted to know more about and potentially share on the podcast.
This is indeed a story about Love, Migration, Tradition and Place.
Firstly, I just want to thank Josephine for opening her heart to tell her story to us. I doubt it was easy as it is deeply personal and relevant to her life today. So thank you again Josephine for giving me the opportunity to listen and share your world.
Le Tres Bon: French Restaurant, Cooking School and Tours:
www.letresbon.com.au

Subscribe to Chef Christophe's Cooking Show:
Please find all Show Notes at:
www.michellejohnston.life
The food journey continues and in future episodes........Stay tuned........and visit the Blog: 'Cooking with Massimo and Friends' for updates and shares along the way regarding the big commitment to cook every recipe from the book "Bread is Gold: Extraordinary Meals with Ordinary Ingredients" ....
Support and Learn More: www.FoodforSoul.it
Please subscribe, rate and/or review if you enjoyed this podcast.
Instagram: @awriterinitaly and @theyellowhouse__
© 2021 A Writer In Italy - travel, writing, art and life
Music Composed by Richard Johnston, © 2021

About A Writer in Italy Podcast:
Five years ago Michelle Johnston traveled to Italy to create space for herself and her writing. Michelle traveled solo giving herself time to recalibrate after many years of parenting and life in general. Leaving her husband to take care of the family she reconnected with her writing, her art and her love of travel.
The adventure turned into the book and travel memoir...............
In the Shadow of a Cypress: An Italian Adventure
Support the show
Episode comments
1 Rating
eg., What part of this podcast did you like? Ask a question to the host or other listeners...
Generate a badge
Get a badge for your website that links back to this
Select type & size