Back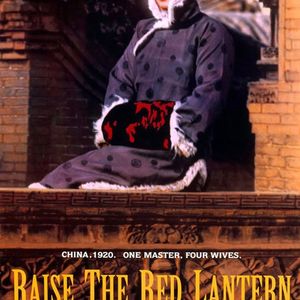 5.0
(1)
Book Vs. Movie: Raise the Red Lantern
Su Tong's 1990 Novel Vs. the 1991 Zhang Yimpou's 1991 Film
The Margos are celebrating AAPI month with a look at the author Su Tong and his work which has earned him millions of fans all over the world with his writing. His 1990 novel Wives and Concubines won great praise and was adapted into the 1991film Raise the Red Lantern by writer Ni Zhen and directed by Zhang Yimou.
The story takes place in China in the 1930s where 19-year-old Lotus needs to become a concubine for a married man (his fourth mistress) when her father loses his fortune and dies by suicide. Old Master Chen Zuoqian is 50 years old and is "afraid of women" which makes babymaking with him a challenge for Lotus. She also has three other wives who hate her to contend with. There is also who 20-something son Feipu who knows how to play the flute. Gradually she loses her mind and we are left wondering if she ever winds up in the "haunted well."
The novella is translated by Michael S. Duke who brings the story to life as we dive right into the story and feel compassion for Lotus while questioning the motive of her Master.
The 1991 film was nominated for the Academy Awards for Best Foreign Film and is a visual and musical delight. The setting is placed in the 1920s with the role of the Master set in the margins. We never see him and just hear his voice. The center of this tale is on the women and how they fight for supremacy and agency. It won the Silver Lion Award at the Venice International Film Festival in September 1991.
In this ep the Margos discuss:
The author's background and the controversy surrounding the sexuality of this novella
The work of director Zhang Yimou
The setting of the story (the 1920s Vs the 1930s)
The cast: Gong Li (Songlian,) Ha Saifei (Meishan,) Cao Cuifen (Ahuoyun,) Ma Jingwu (Master Chen,) and Kong Lin (Yan'er).
Clips used:
Raise the Red Lantern trailer
The Third Mistress, Meishan, sings opera
Siskel and Ebert review the film in 1992
Gong Li loses her sense of self
Music by Zhao Jiping
Book Vs. Movie is part of the Frolic Podcast Network. Find more podcasts you will love Frolic.Media/podcasts
.
Join our Patreon page to help support the show!
https://www.patreon.com/bookversusmovie
Book Vs. Movie podcast
https://www.facebook.com/bookversusmovie/
Twitter @bookversusmovie
www.bookversusmovie.com
Email us at
bookversusmoviepodcast@gmail.com
Margo D. @BrooklynFitChik
www.brooklynfitchick.com
brooklynfitchick@gmail.com
Margo P. @ShesNachoMama
https://coloniabook.weebly.com/
Our logo was designed by Madeleine Gainey/Studio 39 Marketing Follow on Instagram @Studio39Marketing & @musicalmadeleine
Episode comments
1 Rating
eg., What part of this podcast did you like? Ask a question to the host or other listeners...
May 14
Like
Generate a badge
Get a badge for your website that links back to this
Select type & size