Back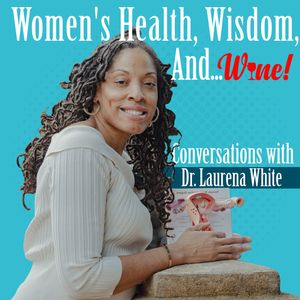 Sadly, we as a society, often deny men the opportunity to grieve. In the chaos that comes after perinatal loss, men are often left to grieve alone.
About Rob:
You'll never get over this. You'll never get past this. You will always be her father. This next year will be hell. It will be full of intense emotions, psychological hurdles, and a pain so deep in your heart that it physically hurts. Your family and friends will be there for you as much as they can. But what you've just experienced is something that no one else truly understands. Unless they've been through it. You have Jay. You're both so incredibly unlucky to have the experience of losing your daughters. You'll meet more dads just like you. There's a unique, ever lasting, never ending pain in losing your daughter. It won't destroy you. There's an endless love. She is your daughter.
I'm writing to you 4 years, 10 months, and 27 days since you lost Lila. It still hurts. You'll hear that loss is part of life. You needed more life with Lila before losing her. The world is different now. I can't really remember the way I used to see it before losing her. There is still light. You are living with loss, now. Your context has shifted. Your innocence is shattered. "Shattered" is a word you'll use a lot when talking to people in these subsequent weeks (months, years...). You're not shattered anymore. Pieces are missing, but you learn to live fully without ever being "whole." You're stronger than you've ever been, and more resolved in what is most important in your life. I don't think losing your daughter caused that change. That would have happened had she lived. That's the change that occurred when you became a dad. Her father. Lila made you one. I know you don't feel that way right now, but it's true. Trust me.
Therapists. You'll see a handful. All of whom will be uniquely helpful. You're going to shut down. You won't talk about Lila often. I get it. You're still in too much pain. Pain will always exist. There's nothing wrong with that. Somewhere inside of you, her absence evokes a breathtaking sadness. You're going to open up and connect with a lot of incredible moms and dads who are living with this same pain. Take whatever time and space you need, always.
Put aside what anyone else thinks. Acknowledge your triggers. It's not your responsibility to ensure anyone else understands. Hopefully they never do. Keep your compassion and empathy. You will, because you posses those so strongly. No longer waver to ensure the comfort of others. That's been how you've lived before losing her, but you have permission to change that. This experience will open your heart, not close it.
A day won't pass where you don't think of Lila. That's how she stays with you, and is always part of you. Honor her. You still see her, you still feel her, you'll always love her. You're her father.
Resources Mentioned:
Sad Dads Club
Loss Dads Open Hour
Stillborn and Infant Loss Support, Episode #7
Connect with RobInstagram: Sad Dads Club
The podcast's hashtag is #nourishyourflourish. You can also find our practice on the following social media outlets:
Facebook: The Eudaimonia Center
Instagram: theeudaimoniacenter
Twitter: eu_daimonism
For more reproductive medicine and women's health information and other valuable resources, make sure to visit our
Support the show
Episode comments
1 Rating
eg., What part of this podcast did you like? Ask a question to the host or other listeners...
Generate a badge
Get a badge for your website that links back to this
Select type & size