Back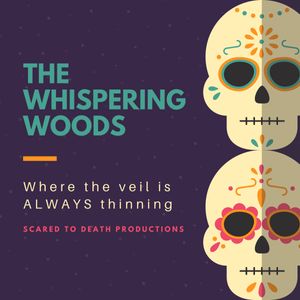 5.0
(1)
The Jersey Devil - American Folklore
Deep in a remote area of Southern New Jersey, that extends for 1700 square miles, an area known as the Pine Barrens, is said to be home to a flying, bipedal creature known as The Jersey Devil. Originally known as the Leeds' Devil or The Devil of Leeds, sightings of this entity have been whispered of since the 18th Century. The Pine Barrens is a heavily, wooded area that sits atop a coastal plain and it's one of the only places you can see pygmy pines, whose growth are stunted by the frequent fires and sandy terrain of the region. The Pine Barrens are generally cool and quiet, but the shadows cast are foreboding, alluding to a terrifying creature that stalks within. The area is a giant aquifer and tannin produced from the enormous cedar trees, stain the rivers red.
Story 1 Thank you Bags-the-bull
Story 2 Thank you grittyfanclub
Thanks so much for listening and we'll catch up with you again next week for some more true, scary stories.
Sarah and Tobie xx
Email us your stories - thewhisperingwoodspodcast@gmail.com
Follow us on YouTube - https://youtube.com/@thewhisperingwoods
Join us on Instagram - https://www.instagram.com/thewhisperingwoodspodcast/
Join us on Twitter - https://twitter.com/thewhispwoods
Join us on Facebook - https://www.facebook.com/thewhisperingwoodspodcast
Visit our Website - https://www.thewhisperingwoodspodcast.com/
Get bonus content on Patreon
---
Hosted on Acast. See acast.com/privacy for more information.
Episode comments
1 Rating
eg., What part of this podcast did you like? Ask a question to the host or other listeners...
Quad Pro Quo Podcast
@quadproquopod
Mar 1
Like
Generate a badge
Get a badge for your website that links back to this
Select type & size