Back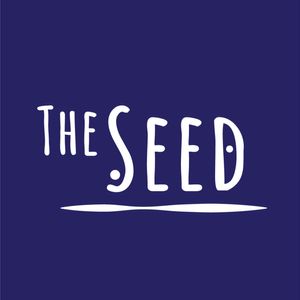 How can we practice courage? How do we build our "fear toolbox" and find our roles in social change work? In this episode, Eileen breaks down concrete steps for discernment around these questions. Her work as an environmental activist and spiritual writer has long focused on building effective movements that are grounded in love and harness people's power. Here, she and Dwight break down the turning points and learnings over her career that have transformed her thinking about the relationships between love, power and justice, and about the illusion of separation.
–
Eileen Flanagan has served as both clerk and campaign director of Earth Quaker Action Team, which uses nonviolent direct action to pressure corporations contributing to climate change. She has also been a Pendle Hill Resident Teacher, a university lecturer on racism, and Trainings Coordinator for Choose Democracy, which trained 10,000 people in nonviolent strategies to prevent a coup in the lead up to the 2020 election. Her online courses on effective and spiritually grounded activism have engaged people around the world. The award-winning author of three books, she tells the story of her leading to work on climate justice inRenewable: One Woman's Search for Simplicity, Faithfulness, and Hope.
Read more about Eileen's work at eileenflanagan.com.
Listen to Eileen's November 2020 First Monday Lecture, "What Happens Wednesday? Preparing Ourselves for the Work Ahead" here.
Register for Eileen's upcoming Pendle Hill workshop, Making Our Activism More Effective through Nonviolent Direct Action, here.
–
The Seed asks guests to share a quote or text that has been transformational for them. Eileen shared the following quote from Dr. Martin Luther King Jr.'s speech "Where Do We Go From Here?":
"What is needed is a realization that power without love is reckless and abusive, and that love without power is sentimental and anemic. Power at its best ... is love implementing the demands of justice, and justice at its best is power, correcting everything that stands against love."
–
Find the transcript for this episode here.
----
Follow us @pendlehillseed on Facebook, Instagram, and Twitter, and subscribe to The Seed wherever you get your podcasts to get episodes in your library as they're released.
Pendle Hill is a Quaker center, open to all, for Spirit-led learning, retreat, and community. We're located in Wallingford, Pennsylvania, on the traditional territory of the Lenni-Lenape people. To learn more, visit pendlehill.org.
This project is made possible by the generous support of the Thomas H. & Mary Williams Shoemaker Fund.
Episode comments
1 Rating
eg., What part of this podcast did you like? Ask a question to the host or other listeners...
Generate a badge
Get a badge for your website that links back to this
Select type & size