Back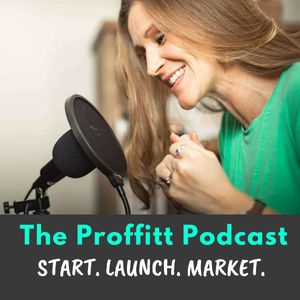 5.0
(3)
Your podcast numbers have stopped growing - maybe even slumped a little bit. And you're not totally sure why. Does that sound familiar?
In today's episode, I'm giving you some insight into one of the reasons your podcast might not be growing. We're getting real in the conversation about how you can't just create amazing content and expect people to find it.
If you're not taking time to work on telling your potential podcast listeners how they can listen to your podcast and why they should, you're missing huge opportunities for growth! (I'm also bringing the tough love on why I think it's a bad idea for you to outsource this one key part of your podcast.)
You'll walk away from today's episode with a newfound motivation to pay attention to the workflow of your podcast and why you're the person that's going to make or break your show's growth over the next year.
Don't just start a podcast. Create a podcast you love, where you'll keep creating content for months and years from now! Proffitt Podcasting is the only program focusing on sustainable podcast practices to help you get real results.
Check out stories from previous alums that have started podcasts and are ranking today in the top 10% and above here: KrystalProffitt.com/course.
Episode comments
3 Ratings
eg., What part of this podcast did you like? Ask a question to the host or other listeners...
Jason Pickel
@CancerDadPod
Jan 27
Wow! I felt attacked and inspired all at the same time! I really needed to hear this. Confident in your content 2022! 🔥🔥🔥
Like
Krystal Proffitt
@krystalproffitt
Jan 31
Glad this episode was the message you needed to hear! 🎧
Like
Krystal Proffitt
@krystalproffitt
Jan 13
For everyone out there that wants to grow their podcast this year…THIS episode is for you! 🎧😉
Like
Tomeka / Tamara
@twoblerdgirlspodcast
Jan 24
Like
Generate a badge
Get a badge for your website that links back to this
Select type & size