Back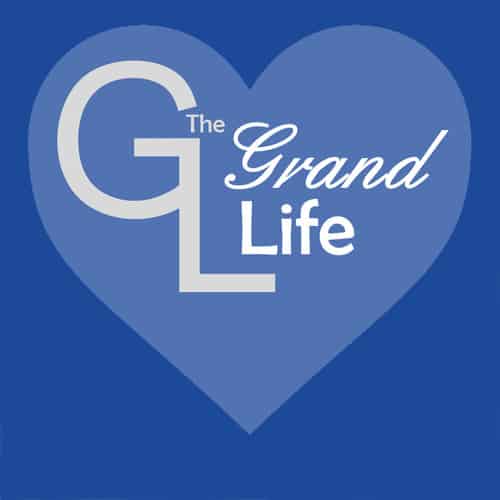 5.0
(6)
Dealing with the Pandemic has triggered some hard questions for Emily that are bigger than grandparenting. Older people have a tougher time recovering from COVID-19 infection, making our futures a bit more uncertain. Emily is asking: are we living lives well-lived? And what can change at this late hour? She interviews a filmmaker, a researcher, and a young parent with perspectives and riveting stories about grandparents who have lived well.
RESOURCES
Skye Bergman's film is Lives Well Lived: www.lives-well-lived.com . Receive her newsletter by writing to lives.well.lived@gmail.com . You can buy the DVD , share your own stories, and see other films of hers: Motchitsuki (password: Mochi) and Forever Voters: Making A Change One Vote At a Time.
Emily cites this article in The Indiana Lawyer commemorating the passing of attorney Larry Reuben in 2015.
The Stretch It Takes (Emily's essay):
Searching For Meaning
COVID has really changed the trajectory of so many of our lives. Before COVID, most of us were moving in a specific direction with very clear goals and hopes and dreams. We were busy, sometimes too busy. Now it feels like we are each floating in a very small pool with nothing to do but doggie paddle. My arms are tired. How about you? I question myself almost \every day. Am I making the most of this life? Have the choices I've already made make it impossible for me to change direction if I don't like the way things are going? Can I be a better self and offer that to my adult children and grandchildren? If this week was my last week on earth would it be said of me, as it has of others, that I led a well-lived life?
I think I have come up with a few answers. I would love to hear yours, but for the meantime, let me share what comes to mind. I'm thinking there are a few important things to remember in order to live well.
Know yourself - we've talked about this several times in the podcast, but most notably on the episode about Enneagrams. In this episode we learned that knowing yourself is the first step to making peace with the world and your adult children. It also provides you with some wisdom to pursue healthy relationships with your grands.
Pursue your passion - there is a lot to be said for being a doting, devoted and passionate grandparent and perhaps you have made that your passion. But try to remember that grandchildren grow up in the same way your own children did. We have seen in so many episodes that hobbies and passions are important to pursue as we grow older. It gives us a way to give back to people, and that is always life-giving.
Work hard - It's easy to get lazy as we grow older Both physically and mentally. And there's certainly nothing wrong with leisurely mornings and quiet evenings. But hard work is a way to stay useful and young! Try not to shy away from doing the hard things, learning something new, taking a chance and falling.
Stay relevant - resist the urge to look at the future in a negative way. You can still appreciate the past without damning the future. Explore what is predicted and what is present. Attempt to look forward...even in conversation. It's important to say YES to what is to come and reserve NO in conversation only when absolutely necessary or when you feel your boundaries are being ignored.
The older people I most love and admire are people who exhibit these traits. They are young at heart and fun to be around. They have stretched themselves and stayed flexible. They do not have to search for meaning because they have actually found it. I guarantee that none of them have perfect lives, but instead, they have lives well lived. That's the goal. That's the challenge.
--(c) 2020 Emily Morgan
Episode comments
6 Ratings
eg., What part of this podcast did you like? Ask a question to the host or other listeners...
Lisa Anderson Shaffer
@lisaandersonshaffer
Aug 11
Emily's perspective as a grandparent is an important part of family systems. I'm so glad she shares her experience with us via her lovely and informative podcast.
Like
Aug 12
1 Like
Aug 12
Great production and content.
Like
Jessie Browning
@lajoiesociety
Aug 13
1 Like
Amanda Gorman
@amandagorman
Aug 13
1 Like
The Boob broads
@theboobbroads
Aug 16
Like
Aug 10
1 Like
Show more
Generate a badge
Get a badge for your website that links back to this
Select type & size