The AI Frontier
Wadie Skaf
4.0
(1)
Discover the latest advancements in AI and its impact on career development with "The AI Frontier" podcast. From technical breakthroughs in industry and academia to the latest trends and job roles in AI, we delve into the ever-evolving world of AI and its role in the tech economy. Learn how to harness the power of AI for career growth and stay ahead of the game in the new economy. Tune in to "The AI Frontier" for in-depth discussions on the latest AI models, big data, AI careers, and more. Join the AI revolution and stay ahead of the curve with our insights and analysis. New episode every Sunday.
Top 10 The AI Frontier Episodes
Best episodes ranked by Goodpods Users most listened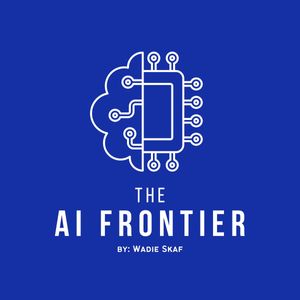 03/05/23 • 11 min
"Introduction to Deep Learning" - A comprehensive guide to the fundamental concepts of deep learning, including artificial neural networks, activation functions, loss functions, and deep learning architectures like feedforward networks, recurrent networks, and convolutional networks. Explore the applications of deep learning in various industries and discover recommended resources for further learning. Get a solid foundation in deep learning with this informative episode!
Support the show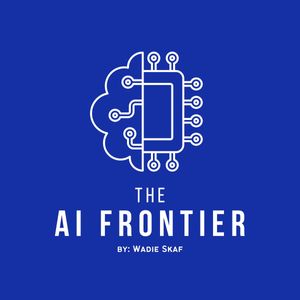 01/29/23 • 13 min
Unlock the power of AI to boost your productivity and achieve more with AI tools. Learn how to use AI tools to streamline your tasks, manage your time effectively, stay connected with your team and stay focused on your work. Discover the ethical and responsible use of AI tools to ensure that you're using them in a way that benefits everyone. Join The AI Frontier podcast episode "AI and Productivity: How to Get More Done with AI Tools" for an informative and helpful discussion on how to use AI tools to boost productivity.
Support the show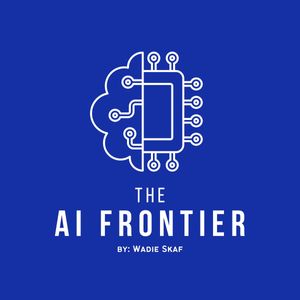 03/12/23 • 10 min
In this episode, we delve into the world of time series analysis, exploring its importance and various applications. From defining time series data to decomposing it and analyzing it through various models including Autoregressive (AR), Moving Average (MA) and Autoregressive Integrated Moving Average (ARIMA), this episode offers a comprehensive overview of this crucial tool. With real-world examples and suggestions for further reading, this episode is a must-listen for anyone interested in enhancing their understanding of time series analysis.

Support the show
Show more
Comments
1 Rating
Review or comment on this podcast...
Generate a badge
Get a badge for your website that links back to this
Select type & size