Back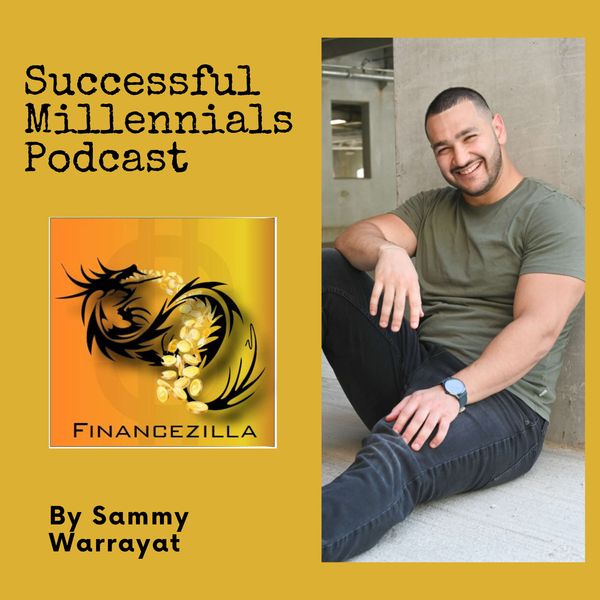 This episode covers the Career/Purpose and Money categories.
Have you ever wondered how to market your small business against bigger companies? Ever wondered the difference in high ticket sales and smaller priced transactions?
I interview Darrell Evans, a man who learned the sales the hard way running a concession and T-shirt stand at college events. Eventually, he went on to do sales on a larger scale, and now runs a company of over 300 mil company who helps . We talk about a LOT in this episode, all the way from how to market your brand, why some selling scripts are overrated, getting over that feeling you have when you sell.
We also discuss the MindShift Method and the ATM method, both stables of Darrell's sales journey and process that have led him to be able to close the thousands of deals he has in his career.
I'm curious to hear your thoughts and how you will implement the tips provided in the episode! Please leave a review, subscribe, and/or comment your thoughts by reaching out via email at financezilla@gmail.com or Instagram @financezilla! If you're interested in financial coaching or corporate success coaching, feel free to reach out via the above platforms to apply or click this link for a FREE 30 min strategy call so we can work together with you to achieve your goals!
Also, shoutout to my partner The Coldest Water! If you haven't gotten a bottle yet, you need to! Get 10% off your online purchase by using code FINANCEZILLA to stay hydrated with their 5 star technology that keeps your water cold for up to 36+ hours. Keep your Physical Health category up by keeping hydrated, especially in the summer months and grab your Coldest Water bottle today! They also have winter thermos products and coffee now so the line keeps expanding! Check it out and use the code to get it now while supporting the show!
Make sure to reach out to Darrell below if you're looking for a coach to help your speaking as well!
Darrell's recommendations:
Go to conferences and seminars to get around like-minded and energetic people!
Episode Comments
eg., What part of this podcast did you like? Ask a question to the host or other listeners...
Generate a badge
Get a badge for your website that links back to this
Select type & size