Back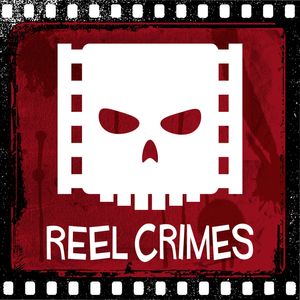 5.0
(1)
My name is Brion Salazar and I will be your host for what I hope will be an entertaining and unique journey as we take a look at some terrific movies, and the real life events and true crime that they are based on or inspired by.
Every episode of REEL CRIMES I will be joined by a guest, a friend or friends of mine, to discuss one specific film and the true events that inspired it, comparing fact to fiction and diving down a rabbit whole of real events that ended up on the silver screen.
In season one, we will be looking at movies from different genres, including horror, thrillers, westerns and more, as well as the real life events they are based on. Be warned, we will be talking about both the film and the true events in detail, so every episode will contain spoilers as well as graphic details about real life crimes that some listeners may find disturbing.
If you would like to contact me, you can email mail@reelcrimespod.com, or visit our website at www.reelcrimespod.com. I am also available on twitter, instagram, facebook, and TikTok under the user name "reelcrimes".
I hope you will join me and my friends as we take a look at some of our favorite films and the completely bizarre, often horrifying, and incredibly hard to believe true stories that inspired them.
Welcome to REEL CRIMES.
12/20/21 • 8 min

1 Listener
5.0
(1)
Episode Comments
1 Rating
eg., What part of this podcast did you like? Ask a question to the host or other listeners...
Brion Salazar
@brionsalazar
Dec 21
1 Like
Generate a badge
Get a badge for your website that links back to this
Select type & size