To access all our features please use the Goodpods app.
Open the app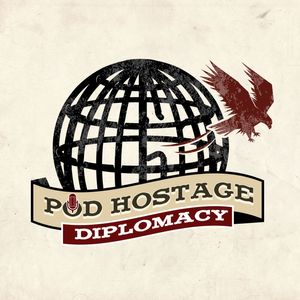 Robert Pether and his colleague, Khalid Radwan were both detained in Baghdad on 7 April 2021 after they went to Iraq to resolve a business dispute between the Iraqi government and their Dubai-based employer, CME Consulting. CME Consulting which is an engineering firm was working on the new headquarters for the Central Bank of Iraq.
The project was hit by delays and increased costs due to the COVID pandemic and a dispute arose whereby the Iraqi government demanded the return of $12 million USD paid to CME Consulting. As a result of this dispute between the Iraqi government and CME Consulting – both Robert Pether and Khalid Radwan who work for the company were detained and put in prison. The United Nations Working Group on Arbitrary Detention has stated that their detention is arbitrary and has called for their immediate release.
We interviewed Robert's 18 year old son, Flynn Pether last month and unfortunately since then, things have gotten worse. Two new court cases have been brought against Robert and Khalid. They are also being sued for an additional $20 million USD.
On this week's episode, we are joined by Robert's wife and Flynn's mother – Desree Pether. Desree talks to us about what happened including recent developments, how this trauma has affected the family as well as what the Australian government, journalists and the public can do to help bring Robert back home to his family.
For more information on Robert Pether, please check out the following:
Our previous episode: Ep 32
Social media hashtag: freerobertpether
Get the latest updates on hostage cases we at Pod Hostage Diplomacy are working on including new episodes by subscribing to our fortnightly newsletter, the Hostage Briefing. Subscribe here.
You can also follow us on Twitter, Facebook and Instagram.
Support the show
Episode comments
1 Rating
eg., What part of this podcast did you like? Ask a question to the host or other listeners...