Back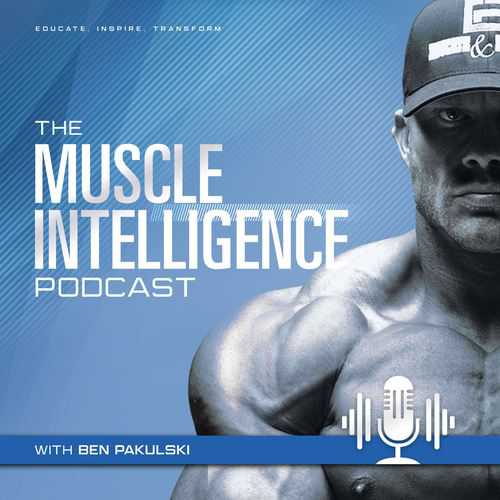 Today's guest is Matt Gallant, the savant-like and incredibly successful entrepreneur and CEO of BiOptimizers who has turned his life into a brain and body biohacking experiment! He is here to talk about all his practices and the supplements he uses to perform at a super high level. We begin by considering a theme that plays out through our whole conversation – the fine line between being hyperfocused and neurotically obsessed and the role gratitude plays in this.
From there, we chat with Matt about the value of doubling down on one thing and how doing extensive personality tests can help in this respect. We turn our attention to the meat of our conversation next – neurofeedback, a method of clearing the limbic system of traumas and the central place it occupies in Matt's biohacking practice. The intensive, days-long neurofeedback challenges Matt embarks on are taxing on the nervous system and we hear about the compounds he uses to help him withstand them, many of which are produced by his own company! He speaks to the extremely positive impact that his biohacking experiments have had on his relationships, well-being, and business.
We are proud to say that BiOptimizers is the sponsor of our show today, and we spend the last moments of our exchange talking about a few more of their products that help to fortify the digestive tract and the benefits of this. BiOptimizers is a leader in supporting a "biologically optimized state of health" through their range of gut-health and digestive support supplements and other related products. Peruse their products at bioptimizers.com and use the code MUSCLE10 for a discount; Ben specifically recommends their MagTech product, since magnesium is a mineral vital to so many health processes that many of us are deficient in - go to magbreakthrough.com/muscle to learn more.
Timestamps
Introducing Matt Gallant and his work in biohacking his brain and body! [0:17]
The benefits of an amazing magnesium product by BiOptimizers! [1:53]
Managing the line between hyper-focus and obsession by practicing gratitude. [6:35]
Matt's gift for ideation and how he has learned the power of focusing on one thing. [9:02]
How personality tests and experimenting can help you find & focus on your strengths. [14:25]
Aligning your purpose, passion, and proficiency for optimizing your business. [16:44]
The thrill of biologically optimized systems, not to be confused with maximized ones. [20:11]
Healing from trauma and how its legacy has fueled Matt's drive to optimize. [24:06]
How these small traumas burn brain RAM and Matt's ideal RAM level. [29:02]
Learning to control your state by doing neurofeedback and other training types. [30:50]
What Matt would tell his younger self at the moment his dad traumatized him. [35:00]
The double-edged sword of aspirations: achievements at the cost of self-abuse. [36:00]
Matt's experiences and lessons learned doing neurofeedback boot camps. [39:09]
Boosting the nervous system by taking ketone ester, magnesium, and more. [40:40]
Using lion's mane and other compounds for neurogenesis and neuroplasticity. [47:02]
Being cautious when taking compounds that affect receptors like CBD and caffeine. [49:52]
How to take magnesium for the nervous system and brain function. [51:12]
Being calm but alert: the optimal alpha state. [52:30]
Safe neurofeedback cycles ad other brain hacking methods like TMS. [53:38]
How Matt's neurofeedback has had positive effects on his life and relationships. [55:38]
Breathing, mantras, gratitude, visualization: Matt's meditation practices. [58:48]
Proteolytic enzymes and products from BiOptimizers that maximize digestion [1:03:03]
Stress's effects on the digestive tract and how to fortify it using BiOptimizers. [1:08:19]
Parasympathetic/sympathetic types of exercise, biohacking, neurotransmitters, emotions, lifestyles, supplements, brainwaves. [1:10:22]
Where to access BiOptimizers and a special product for days of bad eating! [1:15:10]
Episode comments
1 Rating
eg., What part of this podcast did you like? Ask a question to the host or other listeners...
Generate a badge
Get a badge for your website that links back to this
Select type & size