Back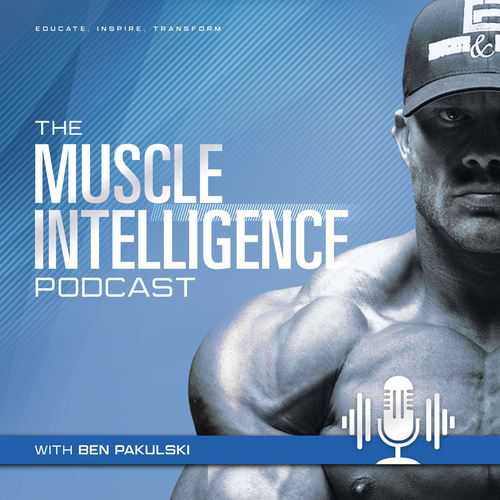 5.0
(1)
Looking for a step-by-step process to lose fat, and make it sustainable? Wondering what the biggest mistakes and misconceptions are in fat loss?
In this solocast, I reveal that the process is simpler than we think... That all fat loss is, is a 2-step process with 4 influential factors... That it doesn't have to take hours a day, and it's all about what you're setting yourself up for.
Stop telling yourself you can't. You are not your story. You are your daily habits, your skills, your beliefs, and your process.
This solocast is derived from my most recent webinar. If you're inspired, dedicated, and ready to achieve big goals, I have just a few open spots left in my coaching program.
======
Today's episode is sponsored by BiOptimizers MagBreakthrough! BiOptimizers makes my favorite, high-quality potent magnesium supplement with all 7 forms of magnesium. Use code MUSCLE at magbreakthrough.com/muscleintelligence to get 10% off BiOptimizers MagBreakthrough. For a limited time, BiOptimizers is also giving away free bottles of their best-selling products P3OM and Masszymes with select purchases only while supplies last, so hurry and order now!
======
Today's podcast is also sponsored by Fresh Pressed Olive Oil. You guys know that the purest, freshest extra virgin olive oil is on my list of the top 10 most nutritious foods on the planet... And Fresh Pressed is my go-to for the absolute highest quality, most delicious source. Fresh Pressed sources their olive oil from the top 2% of artisanal family farms around the world; each batch is lab-tested to ensure purity and freshness. Go to getfresh35.com to get a full-sized bottle for just $1, and you'll love it as much as I do!
======
Want updates from Ben on his upcoming Webinars, Masterclasses, and coaching programs? Head over to muscleintelligence.com/subscribe for early admission to Ben's programs, exclusive sponsor deals, and Ben's latest insights into fitness, nutrition, and optimum performance.
======
www.muscleintelligence.com - The world's leading resource on intelligent muscle building. We have taught and certified hundreds of coaches all over the world in our methods that emphasize a holistic approach to physical and mental optimization through a harmonious blend of modern science and ancient wisdom...check out www.muscleintelligence.com
JOIN THE FREE COMMUNITY and become part of the Muscle Intelligence Movement as we support a shift in the HEALTH & CONSCIOUSNESS of humanity. The Muscle Intelligence Community empowers men and women with the knowledge, skillset and inspiration to thrive by applying the 6 Pillars of a Lean, Healthy and Muscular Body.
Check us out on Facebook: https://www.facebook.com/groups/muscleintelligence
If you are looking for bodybuilding guidance, videos, workouts, the proper training split to build muscle, see how IFBB PRO Ben Pakulski builds big muscle through the best online program here https://www.muscleintelligence.com - For Students Of IFBB Pro Ben Pakulski. Where the Smartest People Come To Build Muscle FAST - www.muscleintelligence.com/bodypart
Don't miss any of Ben Pakulski's workout or training tips by subscribing to the channel: https://www.youtube.com/user/BenPakIFBB
And "LIKING" the fan-page here: https://www.facebook.com/BenPakulskiMuscleIntelligence
Make sure to HIT SUBSCRIBE before you go, and leave Ben a comment or question for a future episode.
Episode comments
1 Rating
eg., What part of this podcast did you like? Ask a question to the host or other listeners...
Nov 1
Like
Generate a badge
Get a badge for your website that links back to this
Select type & size