Back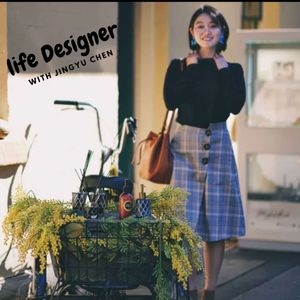 Authenticity and realness are rooted in Christy gene which got her easily connected to people who are real and accept her authentic side. She also incorporated realness into core values for her company fitme which is to provide women with practical and doable nutrition/ exercise coaching. Christy addressed that the absence of realness instill a fake version of success into people's belief systems. As a consequence, some people may measure their real-life against someone's highlight feed or aim at short-term wins shared on social media. However, there is no shortcut or fast track to fitness and a healthy lifestyle. As a certified coach, her ultimate goal is to help her clients achieve a sustainable and long-term outcome, which essentially comes back to building confidence and creating consistency. Approaches behind her coaching philosophy are to pick up small and repeatable habits every day and turn them into life routines which leads to fundamental changes in their real life.
Growing up as an athletic girl, Christy was not particularly struggling with body weight. However, Life threw some real punches on her (10 knee surgeries and 40 pounds of weight gain.,) Although she enjoys being a Mum, a professional, she was not happy about her body anymore. She once did all of the diets, left her frustration only. Luckily, she encountered a good coach and another peer in the gym where she was educated about healthy eating habits which missed in her early upbringing and exercise in the way she never thought. This transformation experience also led her to embark on her coaching journey in fitness/ nutrition. She further discovered that in the fitness industry, many complicated strategies are designed for professional athletes, bodybuilders, but are hard to apply to regular persons who need to build daily routine and consistency. Diet gimmicks will not be practical and sustainable either. Once again, her coaching focuses on helping people to do small and simple things consistently, coming from the intention of taking care of themselves rather than body punishment. Only when people shift mindset and perspective, behaviours will change.
We further touched on the body image issue. As Christy said, many fit people still have body image issues. It's so true that addressing external only still won't fix your body image problem. Weight loss is part of building a positive image, and we believe positive body image is also a reflection of confidence and should be built within.
Connection and resilience are the other two values in fitme. I really like Christy's beautiful interpretation of community. Community connects people who shared the same purposes and values. Finding the right community will create momentum for yourself and forward energy with each other. Christy also pointed out we may fit in different communities as our seasons change. In fitme community, resilience is the shared value that drives her clients to achieve a shared goal (actual fitness) even when hardship and hurdles kick in life!
We also talk about her podcast fitme coffee talk! Each episode is 5-10 mins long with key messages delivered almost every day. She also shared strategies 'habits stacking' that she learned from James Clear's book ' Atomic habits'. If you want to build new habits, try to attach with your existing habits! Another effective coping strategy to achieve work-life balance she shared is to set up priority within day/ week and get the priority done. The rest is just a bonus. I am strongly on board that own your words and get the priority done within timeframe you set up and build the trust relationship with yourself!
Website: https://www.fitmecommunity.com/
Instagram:
Episode comments
1 Rating
eg., What part of this podcast did you like? Ask a question to the host or other listeners...
Generate a badge
Get a badge for your website that links back to this
Select type & size