To access all our features please use the Goodpods app.
Open the app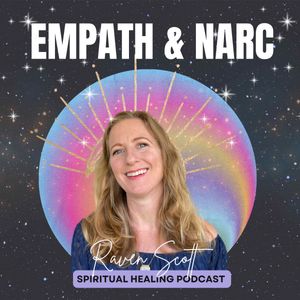 5.0
(1)
"We have a tendency to overlook the flaws and when we see certain things we think that we're tripping. You know, we're overthinking it, we're messing up a good thing, we're sabotaging it.But in reality, our good instincts trying to warn us to let us know something's not right here. You need to pay attention.
How narcissist treat their child (or unborn child) is heartless and cold. In this episode you will learn about controlling covert narcissism, how selfish they can be, and how to find your strength to rise up and triumph over trauma without the narcissist in your life.
Today I share a conversation with Zemiyrah Davis, she is the founder and organizer of theTrauma 2 Triumph Summit, with So Divine Enterprises LLC. As a single mom to 5 children and Narcissist Survivor, Zemiyrah has been challenged with trying to figure out how to have it all while continuing to work on her healing: She runs her coaching business while making time for her baby and family.
DM me "free gift"
Here are some key moments:
The patriarch programs in girls to be women to look the other way from abuse.
Covert narcissism
When not educated on healthy relationship you are dating in the blind.
You are stuck
There is hope
You can heal through community, the virtual summit, and workshop
Get your FREE How to Set Powerful Boundaries Workshop
Better Help : Empath get 10% off your first month
Empath & The Narcissist Book :
Buy How to Leave the Narcissist Workshop: SHOP
Madhvi - Emotion Code FREE Inquiry Call
Music YouTube Library: Til I Let Go by Neffex
Explicit content warning
Episode comments
1 Rating
eg., What part of this podcast did you like? Ask a question to the host or other listeners...
Oct 11
Today I share a conversation with Zemiyrah Davis founder of the Trauma 2 Triumph Summit on Oct 30.
Like