Back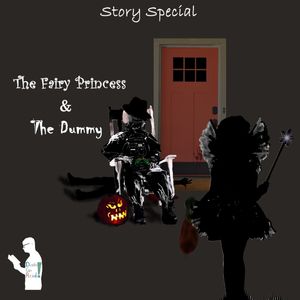 5.0
(3)
It's a Flash Story Special!
Remember Trick-or-Treating at that one house where the guy would sit on his porch and pretend to be a stuffed dummy before jumping out at you? Dustin recounts this feeling through "Bianca", a nine-year-old in a pretty costume who gets more excitement than she bargained for on Halloween night.
Rated PG (some mature themes, but it's just spooky fun!)
Happy Halloween!
SHOW INFO
Instagram: @dustincanread
Twitter: @dustin_holden
Email: dustincanreadpod@gmail.com
Theme and some sounds by Dustin Holden
Additional Sound Effects (Cinematic boom, Sewing Machine, Cartoon musical arpeggio, Children playing, Comfort Blanket, Hair Dryer, News Bed, House front door open/close, witch's cackle, Nikon camera click, doorbell, large metal pole dragging, footsteps running on concrete, wet shoe squeak, broken glass bottle drop, knife blade, horror scream, sword swipe body hit, Skittle sweets bag drop, body thud, police siren, CB radio voice, crowd) provided by Zapsplat.com
Skeleton Dance – Myuu (No Copyright Music): https://www.youtube.com/watch?v=TiKyxy-_4Yw
"Tim Beek - Ghost" is under a Free To Use on YouTube license Music promoted by BreakingCopyright: https://bit.ly/tim-beek-ghost
The Stalker – Hainbach (No Copyright Music): https://www.youtube.com/watch?v=bNqtEqWXOdc&t=0s
"Trick or Treat" by Sound Effect Database: https://www.youtube.com/watch?v=_kjdUYKmFEo
Episode comments
3 Ratings
eg., What part of this podcast did you like? Ask a question to the host or other listeners...
Kelli Madden
@kellimadden80
Feb 17
Like
Dana Nydia Cindy
@CrimeDiner
Oct 29
Like
Dec 1
Like
Generate a badge
Get a badge for your website that links back to this
Select type & size