Back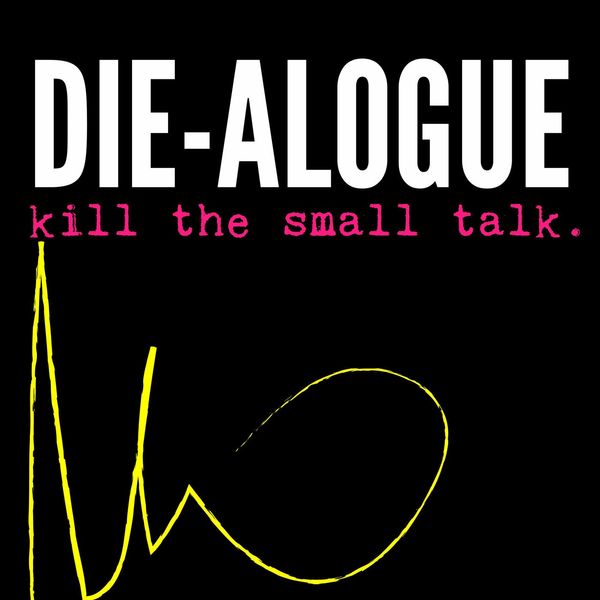 Nick Emel | 10ish Podcast + Top 10 Modern Cults
DIE-ALOGUE
5.0
(2)
It's a DIE-ALOGUE first! A top 10 list brought in part by my guest, Nick Emel, one host of the super cool show, 10ish Podcast. Nick brings me 5 cults from the year 2000- Present, and I prepared 5 from the years 1980-1999. I don't think you'll have heard of many of these?
Listen and quiz yourself, but later on, refer back to the show notes for the full Top 10 list below, complete with our research sources.
You can learn and enjoy a variety (like over 150) of Top 10 lists on Nick and his co-host Brandon bring a new Top 10 list every Wednesday!
You can learn more about then listen to their show here:
https://www.10ishpod.com/blog
And listen/watch on YouTube:
https://www.youtube.com/10ishpodcast
You can follow them on social media with the handle: @10ishpod
Featured podcast promo: Resolved Mysteries Podcast! Learn more + listen here:
https://resolvedmysteriespodcast.com/
TOP 10 MODERN CULT COMPLETE LIST:
1. World Peace and Unification Sanctuary Church
2. Breatharianism
3. Love Has Won
4. Movement For The Restoration of The 10 Commandments
5.Joy of Satan
6. God's Salvation Church, aka Chen Tao or the True Way Cult
7. Knutby Filadelfia (a.k.a. Knutbydramat)
8. Ho No Hana
9. The True Russian Orthodox Church
10. NXIVM
You can get early, ad free episodes, plus exclusive bonus episodes when you become a DIE-HARD on #patreon.
https://www.patreon.com/diealogue
Review the show on Apple Podcasts!
https://podcasts.apple.com/us/podcast/die-alogue-a-true-crime-conversation/id1470890320
Follow @diealoguepod on IG/Twitter/FB
Share an episode you love on social media + tag @diealoguepod
Share the show with your friends, family, foes, + true crime communities.
Thank you so much for joining me in these conversations. You can always reach out to me via my website:
https://www.rebekahsebastian.com/discover/#contact
I love hearing from you and I am grateful that you join me in these killer conversations.
EPISODE SOURCES:
https://www.vox.com/22195361/cult-stories-like-nxivm-documentaries
https://en.wikipedia.org/wiki/Knutby_murder
https://www.tellerreport.com/news/2021-03-28-what-really-happened-in-knutby-in-january-2004----the-documentary-series-shows-blood-work-material-that-was-not-even-seen-in-court.Hk349_ANd.html
EPISODE SOURCES
https://www.vox.com/22195361/cult-stories-like-nxivm-documentaries
http://www.cnn.com/2007/WORLD/europe/11/15/doomsday.cult/
https://en.wikipedia.org/wiki/True_Russian_Orthodox_Church
https://www.economist.com/the-economist-explains/2014/01/09/what-do-satanists-believe
https://en.wikipedia.org/wiki/Joy_of_Satan_Ministries
https://www.independent.co.uk/news/world/americas/love-has-won-mother-god-cult-b1858639.html
https://www.washingtonpost.com/nation/2021/05/05/love-has-won-cult-leader-dead/
https://www.denverpost.com/2021/05/16/love-has-won-cult-mother-god/
https://www.thedailybeast.com/mummified-cultists-corpse-found-with-glitter-makeup-but-no-eyes
https://en.wikipedia.org/wiki/Love_Has_Won
Episode comments
2 Ratings
eg., What part of this podcast did you like? Ask a question to the host or other listeners...
Nov 18
2 Likes
Ryan Pubtime
@Ryan-Pubtime
Jan 2
Like
Generate a badge
Get a badge for your website that links back to this
Select type & size