Back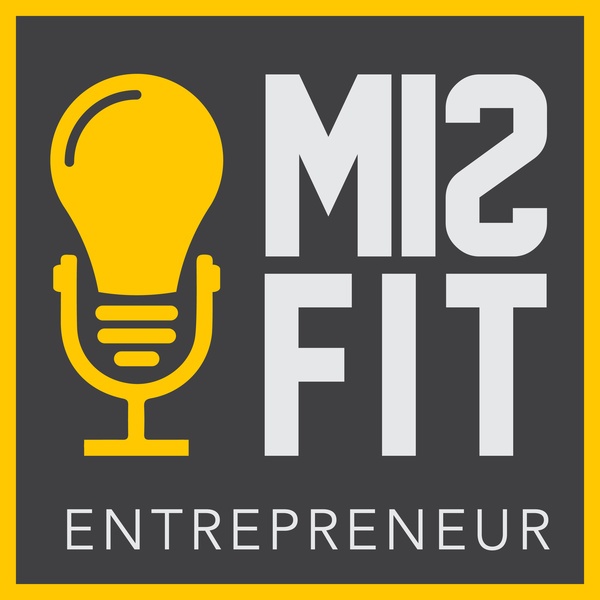 This week's Misfit Entrepreneur is Shawn Finder. Shawn is an interesting guy. He grew up as one of North America's top tennis players and ranked 2nd best at one point. He was literally competing to be the next Andre Agassi. At age 23 that he was told that he had to decide whether to try and become a tennis professional or get an MBA. He chose a university education.
You see Shawn is an entrepreneur at heart and he knew that was his calling. At age 24, he started his first venture importing packaging and selling to retailers, but his real passion was selling. So he started a list building company to help salespeople called Exchange leads, grew that to huge success and then started AutoKlose which he just sold to Vanillasoft.
I brought him on to talk about his journey, what he's learned, and how to get more leads and business.
Shawn was top ranked tennis player playing world-wide and go to the age that he needed to make a choice to make it a career or go to school. He got his MBA in finance. And this has served him well as an entrepreneur. He started out working for a company as head of sales, came up with the idea for his first business, Exchange Leads, his 2nd day on the job and 18 months later had built it into his first company.
You've bootstrapped all of your businesses to success. What is your best advice on how to bootstrap a business?
Shawn focuses on growing as lean as possible and focus on profitability.
He outsources using Upwork and other mediums for resources.
It is also important to be very strategic from the start.
Tell us about some of the pitfalls or things you would do differently if bootstrapping again...
You have to find a balance between being profitable and using the money in the bank to invest in your business. Don't keep too much in the bank.
You are going to try a lot of things to grow your business or make it successful, be careful not to neglect things that are working and make sure you are investing further in them alongside all the stuff you are trying.
Start SEO before even launching the business if you can – organic growth is a huge opportunity.
Beware the personal ups and downs that come with having a successful business, but it not translating into personal success and income right away. You will delay personal gratification a lot.
Lessons learned going through the acquisition process?
Always be prepared for an acquisition.
Make sure your financials are up to date, accurate, and dialed in.
People don't acquire you just because of the money you are making or your MRR/ARR.
You need to value every area of your business. Your team, your clients, your income, your IP, etc.
Working capital is very important to understand in an acquisition.
At the 12 Min mark, Shawn explains working capital and how it impacted his sale...
Working capital is deferred revenue. Revenue paid up front for services to be rendered in the future.
It will be taken off the purchase price from a buyer.
This impacts to valuation as it comes off the purchase price and can be higher than you think.
Talk working capital early on in an acquisition process so there is no surprise at the end.
What did playing tennis teach you about success, business, and life?
When Shawn was 18, he started teaching tennis.
Training others and top executives opened doors for him and helped learn how to become more professional in communication and business.
Networking through your passion(s) and connecting with others that have similar interested – and that can partner or help you is a huge opportunity
Coaching others for money is selling and fighting to keep business, so it prepares you for success in a lot of ways.
Talk to about selling in today's world? What works? What doesn't?
It's getting tougher and tougher and things are changing very fast.
The most important thing to leverage is LinkedIn. Being genuine and connecting on the platform is important to help build trust.
The biggest problem is all that we are asking salespeople to do from a CRM, tracking, detail standpoint that they don't have time to sell. Put the sale first.
What should people know about the CRM and lead management systems out there and how best to use them?
Build a sales stack that has a lot of automation. Automate as much of the process as possible allowing for automate scheduling, etc.
Get as much of the busy work out of the way for your people so they can focus on the sale.
Best ways to boost sales?
Get outside the box.
Use Vide...
Episode comments
1 Rating
eg., What part of this podcast did you like? Ask a question to the host or other listeners...
Generate a badge
Get a badge for your website that links back to this
Select type & size