Back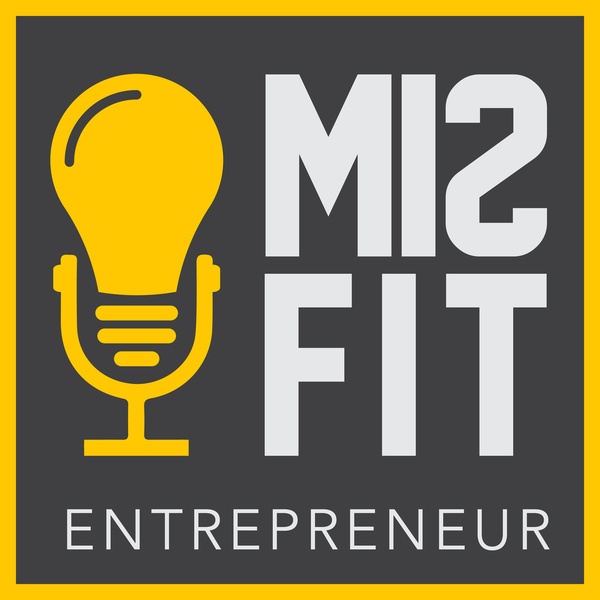 This week's Misfit Entrepreneur is Mark Tepper. Mark is a highly successful entrepreneur in the financial space and multi-time INC 5000 winner. You probably have seen him weekly on CNBC and Fox Business where he's known for his no-nonsense, direct approach. I personally enjoy his honesty, willingness to stand on his principles, and insights and use them in my investing business.
Mark is also the author of 2 best-sellers, Tilting the Odds and Walk Away Wealthy.
But, what I love most about him is that he is an entrepreneur to the core and is a fierce competitor before anything else. And I've asked him to come on and share what he's learned along his journey, his thoughts on how to navigate the crazy markets in today's age, and what he sees for the future.
Twitter: @MarkTepperSWP
Mark grew up an entrepreneur at heart. He's always been very competitive and as he says, "I would not make a great employee." He came out of college and started his own business. He loves how rewarding it is to own his own business. He loves the wealth management business because he has a scorecard every day he shows up because he is either performing or he is not.
Tell us about your philosophy on investing and how to succeed as an investor?
Mark's free eBook on his website called Tilting the Odds breaks it down if you want to get it.
There are 3 main things Mark and his team look at
The first is the management team. Mark and his team look for quality management teams that have tenure and consistency.
The second is that the company has to prove it has a sustainable growth story either in the market they are serving or other areas and that is has run room to continue to grow and not be a "1 hit wonder."
The third is price. You must discipline and not overpay for growth.
At the 8 min mark, we talk about the recent event with Gamestop in the market and how it related to entrepreneurship. Its best to just listen.
"Every single lesson I have learned from the stock market can be applied to running a business"
Talk to us about the business of investing and financial planning. What is most important to know about the industry and what should they look for in an advisor?
The industry is a lot of smoke and mirrors.
A lot of "wealth management" companies are just salespeople that are really glorified middlemen.
Most do not have a strong value prop or competitive advantage.
Mark and his team are active investors who have sought to have a strong value prop and a competitive advantage through their processes, reinvestment into the company and technology.
The best question to ask a financial advisor is "What separates you from your competition?" If they can't easily answer that, then they don't have a separator.
The next question is "What is your investment philosophy? Active? Passive? Investment vehicles you use?
Lastly, ask "Are you a fiduciary?" Fiduciaries are required back law to put your best interest ahead of their own.
What should people know about today's market and what should they be preparing for?
Liquidity and money printing have been a huge driving force behind the current market uptrend. Trillions of dollars are flooding the market.
It is long term very unhealthy.
The insider buying activity is down. Executives internally are not buying more of their company stocks because they are at all time highs.
M&A activity is expected to slow in 2021 because companies don't want to overpay for acquisitions.
But, until bond yields go up, there is some runway. It depends on the Fed actions, Treasury actions, etc.
Stocks are still attractive compared to bonds.
Advice for new investors and those just starting out?
Have a process and stick to it. Be disciplined.
You should go into any investment or any trade, you should know ahead of time how to unwind that trade.
If you are not willing to be disciplined and have a process, then it's maybe best to just use index funds.
Check out the book Unknown Market Wizards

They all got lucky in some way
They all had a system
What are the principles you've taken from investing and used to build a business with?
Begin with the end in mind. When you buy a stock, you need to when you are going to exit and have the strategy.
The same goes with a business. As you put together your business plan, you should also be preparing your business to be able to be sold as well.
If you do that the right way, you will build a very efficient, profitable business.
Know what the end looks like as you get into your business.
Systematizing every is so important.
...
Episode comments
1 Rating
eg., What part of this podcast did you like? Ask a question to the host or other listeners...
Generate a badge
Get a badge for your website that links back to this
Select type & size