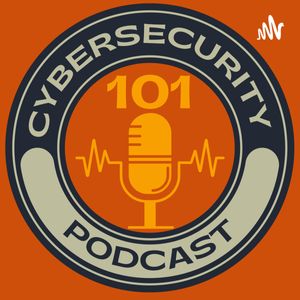 CyberSecurity 101 Podcast
Daniel Donda
Podcast criado para discutir um pouco sobre o mundo de cibersegurança com foco em carreira. A ideia é compartilhar Dicas, informações e curiosidades do mundo de cibersegurança.
Top 10 CyberSecurity 101 Podcast Episodes
Best episodes ranked by Goodpods Users most listened
04/25/19 • 15 min
Olá amigos, nesse episodio eu falo um pouco do que eu aprendi sobre a LGPD - A Lei Geral de Proteção de Dados Pessoais e como nós, profissionais de TI podemos ajudar as empresas em determinados pontos dessa lei. Não sou nenhum expert nesse assunto, mas tenho certeza que todos nós vamos acabar nos envolvendo em situações e desafios sobre essa lei.
Para saber mais sobre a LGPD acesse https://danieldonda.com/?s=LGPD
04/25/19 • 15 min
CyberSecurity 101 Podcast
04/08/19 • 13 min
O tema desse Podcast Piloto é a importância do "networking" e também compartilho um pouco da experiencia que eu vivi durante o processo de entrevista do Google para a vaga de "Customer Engineer, Security and Compliance Specialist"
Networking - Estratégia e força de vontade - Síndrome do Impostor
Veja alguns links importantes relacionados ao assunto:
Obrigado,
Daniel Donda
04/08/19 • 13 min
Show more
How many episodes does CyberSecurity 101 Podcast have?
CyberSecurity 101 Podcast currently has 2 episodes available.
What topics does CyberSecurity 101 Podcast cover?
The podcast is about Podcasts and Technology.
What is the most popular episode on CyberSecurity 101 Podcast?

The episode title 'CyberSecurity 101 Podcast - Episódio 2 - A Lei Geral de Proteção de Dados Pessoais' is the most popular.

What is the average episode length on CyberSecurity 101 Podcast?

The average episode length on CyberSecurity 101 Podcast is 14 minutes.

How often are episodes of CyberSecurity 101 Podcast released?

Episodes of CyberSecurity 101 Podcast are typically released every 16 days, 22 hours.

When was the first episode of CyberSecurity 101 Podcast?

The first episode of CyberSecurity 101 Podcast was released on Apr 8, 2019.

Show more FAQ
Comments
Rating