Back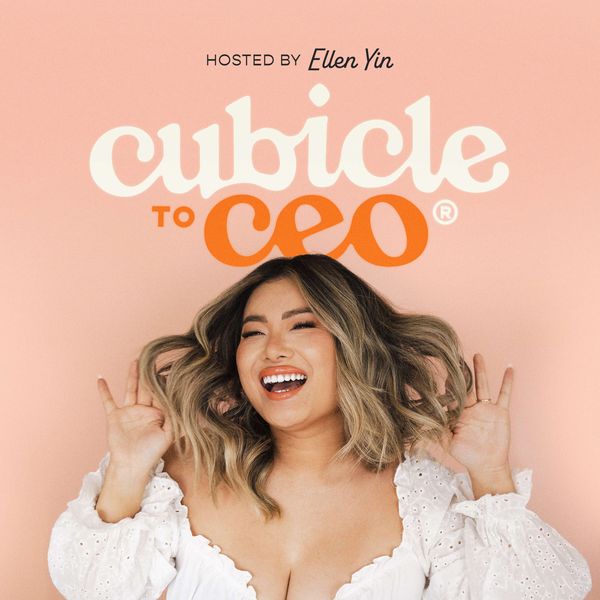 The 3 Metrics You Need To Track To Reach Your Income Goals [Make $10K Months Series Pt. 3]
Cubicle to CEO
Watch our FREE 1-hour masterclass to learn our system for getting clients and reverse engineering your first $10K month: https://ellenyin.com/getclients

In today's installment of the 'Make $10K Month' podcast series, we are going to be discussing why not knowing your numbers is actually costing you your chance at realistically achieving the income goals that you set. So what most service providers, coaches, and freelancers do when they set a new monthly revenue goal for themselves is they simply choose a number arbitrarily - whether its $10K, more, or less - and then they just go about their marketing as they always have, hoping and praying that they hit that income goal. This isn't all too different from just throwing spaghetti against a wall and seeing what sticks. If you have a great income month, or if you have a bad income month, you're not able to actually identify what's working or not working when you don't understand your numbers and how they reflect if your marketing strategies are effective. Let's talk about it!
Check out these links:
If you enjoyed today's episode, please:
Sign up for our text notifications at ellenyin.com/superfan so you can be the first to know when a new case study has dropped!
Post a screenshot & key takeaway on your IG story and tag me @missellenyin & @cubicletoceo so I can repost you.
Leave a positive review on Apple Podcasts
Subscribe for new episodes every Monday
-----
FREE RESOURCES:
Service-based entrepreneurs, are you tired of being on the content hamster wheel + hustling for more followers without more income? I created a FREE, on-demand training just for you on how to use my step-by-step client attraction system to create your first $10K month, WITHOUT a large audience or complicated marketing strategies! Claim your bonus gift by watching now: ellenyin.com/getclients
Whenever you think of gifting, think Ama & Akua! Get 10% off your first order of these beautifully curated gift boxes featuring products from BIPOC and LGBTQ+ creators when you use code 'CEO' at amaandakua.com
Episode comments
1 Rating
eg., What part of this podcast did you like? Ask a question to the host or other listeners...
Generate a badge
Get a badge for your website that links back to this
Select type & size