Back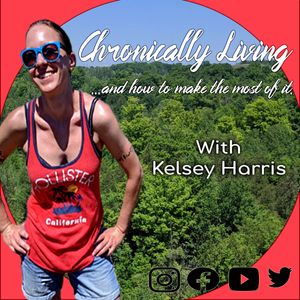 TW: talk of death, thoughts of dying.
Many people hate the "m" word for various reasons, but the reason often given is "it' won't help me or cure me." Here's the thing, many people have said it does help them, and mindset doesn't necessarily mean being an eternal optimist. Terry Tucker, a cancer warrior, talks about mindset, health and his principles to a good life.
In this episode we talk about:
the idea that pain is inevitable but suffering is optional
keeping hope alive
Sustainable Excellence
Guest Bio:
In 2012, Terry Tucker was diagnosed with a rare form of cancer called Acral Lentiginous Melanoma, which presented on the bottom of his foot. By the time the melanoma was detected, it had metastasized. Over the past 9 years, Terry has had several different treatments, and keeps fighting. One thing he learned during all his pain and suffering is that you have two choices. You can succumb to the debilitating discomfort and misery, or you can learn to embrace it and use it to make you a stronger and better human being. He chose the latter.
He recently wrote a book, entitled Sustainable Excellence, Ten Principles to Leading Your Uncommon and Extraordinary Life, to help people find and live their uncommon and extraordinary life. The ten principles outlined in the book will provide the bedrock necessary to form the foundation of unshakable beliefs and dedicated behaviors to reinforce your attitude, no matter how much pain you must endure or how many obstacles you must overcome. His hope is that people who read the book will lead a life of significance, as well as a life of success.
He understands what it is like to fight for your life and one thing I've learned is that as long as you don't quit, you can never be defeated.
Check out Terry's website: https://www.motivationalcheck.com/
Follow Terry on Twitter: https://twitter.com/terrytucker2012
Follow Terry on LinkedIn: https://www.linkedin.com/in/terry-tucker-9b5605179/
Follow the show on Instagram @chronically.living_
Support the show on Patreon: https://www.patreon.com/chronically_living
Episode comments
1 Rating
eg., What part of this podcast did you like? Ask a question to the host or other listeners...
Generate a badge
Get a badge for your website that links back to this
Select type & size