Back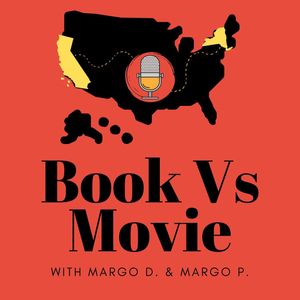 5.0
(1)
Book Vs Movie: "Logan's Run" The Cult Classic Novel & Film That Inspired Generations of SciFi Fans Imagine living in a world where you can live as free as you please, but you have to allow yourself to be killed at 21 (or 30?) This dystopian tale comes from two science fiction authors, William F. Nolan and George Clayton Johson in 1976 with Logan's Run. Logan is a "Sandman" who chases "runners" who wish to escape their creepy fate. The original story was inspired by the turbulent campus life in the 1960s and caught the imagination of SciFi fans everywhere. The setting is 2116, and from the "Little War," it was decided that in order for earth to survive, the population needed to be kept artificially down. People live with a "palm flower" that changes color as they age. When they hit 21, it is called their 'last day" and to report to "Sleepshop." It is there they are killed using a pleasure-increasing toxic gas. Logan being a Deep Sleep Operative, he can tell when people are trying to escape their fate and run to a free land called "Sanctuary." He uses a gun called a "homer" because it can "home" their body heat and evaporate them. Sandmen also use martial arts and generally have no sympathy for runners. Logan's love interest in "Jessica 6" distrusts him at first but eventually along with Logan's friend Francis they off to the Sanctuary. Francis, it turns out, is an oldster of 42 whose palm flower malfunctioned and he got by with plastic surgery to change his appearance Jessica and Logan are then sent off on a rocket outside of Mars to start their lives over. The 1976 movie stars Michael York as Logan 5 and Jenny Agutter as Jessica 6. The movie changes the maximum age to 30 and this time the "last dayers" end their lives in a game called the "Carrousel" which causes them to evaporate in front of an audience. In 2274, every person is implanted with a "life clock" that shows their age. Logan 5 and his friend Francis 7 are both Sandmen who one day kill a runner who had an "ankh" jewelry symbol. Turns out this symbol is for people who are looking for "Sanctuary" and that is how he identifies Jessica 6. They go on the run together and there is quite a bit of wackiness with a robot named Box who wants to freeze and eat them, Washington DC mossed over and an old man with cats who wants to help them. There are also sexy costumes and special effects which were considered a big deal at the time. (Wow!) So, between the original novel and the movie--which did we prefer? Have a listen and find out! In this ep the Margos discuss: The journey of the 1967 story to the 1976 movie Biggest changes between book & movie The 1977 TV series that surprisingly did not take off The special effects of the time The cast: Michael York (Logan 5,) Jenny Agutter (Jessica 6,) Richard Jordan (Francis 7,) Roscoe Lee Browne (Box voice), Farrah Fawcett-Majors (Holly 13), and Peter Ustinov as the Old Man. Clips used: Logan decides to run Logan's Run trailer "The Carousel" Logan procures Jessica 6 Jessica and Logan meet "The Box" Music by Jerry Goldsmith Book Vs Movie is part of the Frolic Podcast Network. Find more podcasts you will love Frolic.Media/podcasts Join our Patreon page to help support the show!
https://www.patreon.com
/bookversusmovie Book Vs. Movie podcast
https://www.facebook.com/bookversusmovie/
Twitter @bookversusmovie
www.bookversusmovie.com
Email us at
bookversusmoviepodcast@gmail.com
Brought to you by Audible.com You can sign up for a FREE 30-day trial here
http://www.audible.com/?source_code=PDTGBPD060314004R
Margo D. @BrooklynFitChik
www.brooklynfitchick.com
brooklynfitchick@gmail.com
Margo P. @ShesNachoMama
https://coloniabook.weebly.com
/ Our logo was designed by Madeleine Gainey/Studio 39 Marketing Follow on Instagram @Studio39Marketing & @musicalmadeleine
Episode comments
1 Rating
eg., What part of this podcast did you like? Ask a question to the host or other listeners...
Oct 14
Like
Generate a badge
Get a badge for your website that links back to this
Select type & size