Back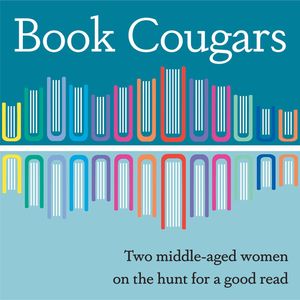 Episode Eighty Three Show Notes
CW = Chris Wolak
EF = Emily Fine
Purchase Book Cougars Swag on Zazzle!
If you'd like to help financially support the Book Cougars, please consider becoming a Patreon member. You can DONATE HERE. If you would prefer to donate directly to us, please email bookcougars@gmail.com for instructions.
Join our Goodreads Group!
We have a BookTube Channel – please check it out here, and be sure to subscribe!
Please subscribe to our email newsletter here.
– Toni Morrison –
Books we mention: The Bluest Eye, Sula, and Beloved
If you are interested in participating in the Fans of Booktopia Song of Solomon readalong, the discussion can be found HERE.
– Currently Reading –
A Woman of No Importance: The Untold Story of the American Spy Who Helped Win World War II – Sonia Purnell (CW)
Becoming Willa Cather: Creation and Career – Daryl W. Palmer (CW)
Midnight at the Blackbird Café – Heather Webber (EF)
– Just Read –
Lady in the Lake – Laura Lippman (EF)
Bad Blood: Secrets and Lies in a Silicon Valley Startup – John Carreyrou (EF)(audio)
The Farm – Joanne Ramos (EF)
Middlemarch – George Eliot (CW) Chris wrote a review on her blog.
Chris also recommends the audio version performed by Juliet Stevenson and plans to check out the BBC series as well as Rebecca Shoptaw's adaptation, Middlemarch: The Series.
– Biblio Adventures –
Chris went to Deep River, CT to visit Bennett's Books
Emily visited Phoenix Books in Burlington, VT
Margaret Atwood: Live in Cinemas event is September 10, 2019
– Upcoming Jaunts –
August 19, 2019 – Chris is planning to go to RJ Julia Booksellers in Madison to see author Jessica Francis Kayne discuss her book Rules for Visiting
September 16-23 –
Episode comments
1 Rating
eg., What part of this podcast did you like? Ask a question to the host or other listeners...
Generate a badge
Get a badge for your website that links back to this
Select type & size