Back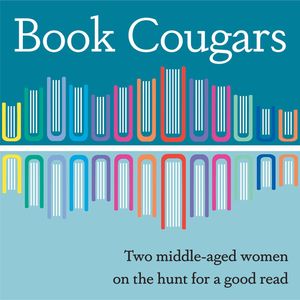 Episode Eighty Two Show Notes
CW = Chris Wolak
EF = Emily Fine
Purchase Book Cougars Swag on Zazzle!
If you'd like to help financially support the Book Cougars, please consider becoming a Patreon member. You can DONATE HERE. If you would prefer to donate directly to us, please email bookcougars@gmail.com for instructions.
Join our Goodreads Group!
We have a BookTube Channel – please check it out here, and be sure to subscribe!
Please subscribe to our email newsletter here.
– Currently Reading –
Middlemarch – George Eliot (CW)
Eat Like a Fish: My Adventures as a Fisherman Turned Restorative Ocean Farmer – Bren Smith (EF)
Bad Blood: Secrets and Lies in a Silicon Valley Startup – John Carreyrou (EF)
The Farm – Joanne Ramos (EF)
Three Women – Lisa Taddeo (EF)
– Just Read –
A Gold Slipper – Willa Cather (CW) which is part of the Willa Cather Short Story Project
How We Fight For Our Lives – Saeed Jones (EF) release date 10/8/19
Check out his essay Alright Now at Gay Mag
– Biblio Adventures –
Emily went to Raven Café an Edgar Allen Poe themed restaurant in Port Huron, MI
Emily made a stop at Traveler Restaurant in Union, Ct
99% Invisible Episode #354 Weeding is Fundamental
Emily went to Wesleyan RJ Julia to see Bianca Marais discuss her new book If You Want to Make God Laugh
Chris hosted the Willa Cather Bookclub to discuss Sapphira and the Slave Girl. Sadly, Bookclub Bookstore & More has closed its doors, but upcoming quarterly meetings will be at the Wood Memorial Library in South Windsor, CT. South Windsor is the birthplace of Jonathan Edwards, a theologian who is famous for the sermon Sinners in the Hands of an Angry God. Check back, the next meeting of the bookclub will be in October, discussing the The Professors House.
Chris took her friend, Janet, to the New York Public Library to see the
Episode comments
1 Rating
eg., What part of this podcast did you like? Ask a question to the host or other listeners...
Generate a badge
Get a badge for your website that links back to this
Select type & size