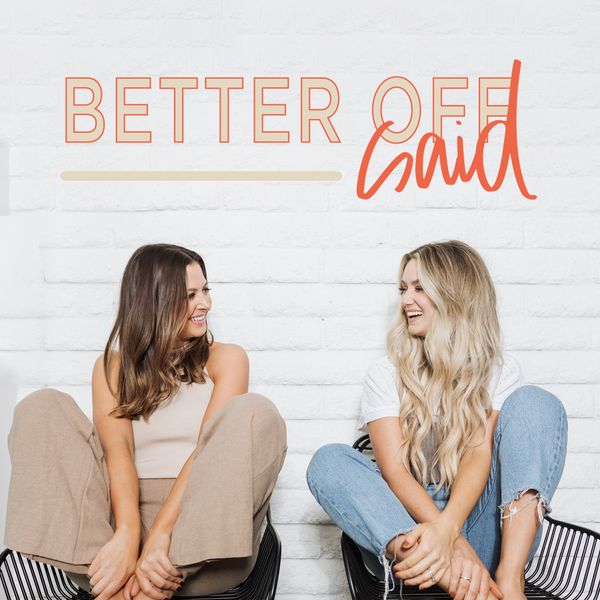 Better Off Said
Nikki Butler and Becca Booker
Bloggers and self-starters, Nikki Butler and Becca Booker, are both 20-somethings, but in completely different stages of life. On this podcast, they'll offer their different perspectives on all topics they are obsessing over or experiencing at the moment, with insightful interviews from experts, entrepreneurs and even just the girl next door. Better Off Said brings together women in all stages of life, exploring topics from business, wellness, friendship, motherhood and yes, all the online social media shit we are obsessed with. Why "Better Off Said"? We're having conversations that don't tip-toe around the "lines". We're all thinking it. So don't you think it's just better off said? Join the conversation every Wednesday and don't be afraid to get real and actually learn something. Oh, and our mission? To educate, inspire and entertain the millennial woman to find her voice and take her next step whether it be in business, a relationship or even just getting a foot out the door to happy hour. Get instant updates by following us on Instagram @betteroffpod.
Top 10 Better Off Said Episodes
Best episodes ranked by Goodpods Users most listened
Show more
How many episodes does Better Off Said have?
Better Off Said currently has 28 episodes available.
What topics does Better Off Said cover?
The podcast is about Fashion, Society & Culture, Selfimprovement, Beauty, Interview, Lifestyle, Personal Journals, Podcast, Podcasts, Self-Improvement and Education.
What is the most popular episode on Better Off Said?

The episode title 'Baby Essentials For The First Year With Nikki' is the most popular.

What is the average episode length on Better Off Said?

The average episode length on Better Off Said is 54 minutes.

How often are episodes of Better Off Said released?

Episodes of Better Off Said are typically released every 7 days.

When was the first episode of Better Off Said?

The first episode of Better Off Said was released on Mar 1, 2020.

Show more FAQ
Comments
Rating