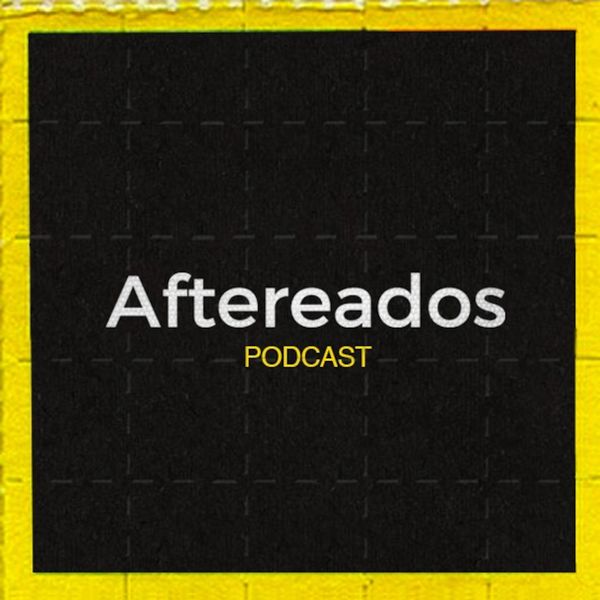 Chris y Misa se aventuran en la escena del after, entre experimentos de campo, borracheras e invitados, tratan de traer toda la sabiduría de la noche que existe después de la fiesta en un podcast, aún sin resultados prometedores.
Top 10 Aftereados Episodes
Best episodes ranked by Goodpods Users most listened
10/24/19 • 18 min


Tras un ritual de iniciación, perritos de la pradera, la llegada de un meteorito y comentarios sobre violencia explícita, Misa y Chris logran descubrir la contracultura que envuelve este programa, al convertir el conocimiento de un viejo maestro del after en un estado de conciencia.

10/24/19 • 18 min

09/30/19 • 29 min


En este episodio Chris y Misa hacen su mejor intento para entrevistar a la primer invitada del podcast (Brown Weeds) quien los guía para comprender la dosis perfecta de postres cósmicos que debe de haber en un after y las aventuras que le suceden a un chef de repostería cannábica. Música utilizada en el episodio: - Hits from the Bong - Cypress Hill - The Changeling - The Doors - Milestones - Miles Davis - Didjital Vibrations - Jamiroquai - Cantamilla - Tranquility Bass

09/30/19 • 29 min

09/03/19 • 23 min


Chris y Misa se adentran a las profundidades de la Huasteca, entre truenos, un ratón y robots con crédito bancario, logran descifrar el verdadero significado del after.

09/03/19 • 23 min

Show more
How many episodes does Aftereados have?
Aftereados currently has 8 episodes available.
What topics does Aftereados cover?
The podcast is about Comedy and Podcasts.
What is the most popular episode on Aftereados?

The episode title 'Episodio 8 - ¿Qué es el todo y la Nada?' is the most popular.

What is the average episode length on Aftereados?

The average episode length on Aftereados is 34 minutes.

How often are episodes of Aftereados released?

Episodes of Aftereados are typically released every 26 days, 22 hours.

When was the first episode of Aftereados?

The first episode of Aftereados was released on Sep 3, 2019.

Show more FAQ
Comments
Rating