Back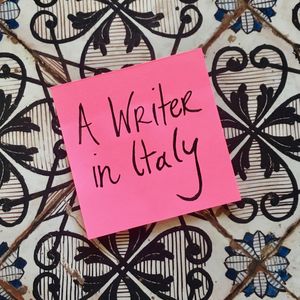 Welcome to Episode #14: Food For Thought, Cooking from the Cookbook 'Bread is Gold: Extraordinary Meals with Ordinary Ingredients' as a project to see me though this year. I have no doubt it will take me that long......And surrendering to the Simple Life as I know it.
Wow, things have changed so fast we barely know what will happen today nor tomorrow. We are in the middle of unprecedented times, certainly in my own personal lifetime never mind my kids. Italy is suffering so much as are most countries, and we are watching from the sidelines on guard to our own fate with this virus. My prayers and thoughts are with those who are experiencing the harsh reality and pain of this time.
In the short term I am concentrating my energies on what I can do today that is creative, intentional and purposeful. Creativity is called for in times of crisis.
Making the decision to flat out cook from the bountiful 'Bread is Gold' cookbook is not a light one. It takes time, thought, intention, resourcefulness and conviction. Time will tell about the conviction part however I am enjoying the process and finding my way even if I am slightly anxious how this will turn out. Onwards I say.......
Thank you for joining me on the Podcast and on Instagram.......
© 2021 A Writer In Italy - travel, writing, art and life
Music Composed by Richard Johnston, © 2021
Bread is Gold: Extraordinary Meals with Ordinary Ingredients by Massimo Bottura & Friends by Phaidon Press
Netflix: Theater of Life Documentary, 2015:
Documents Bottura opening the soup Kitchen for the needy using the food waste from the 2015 Milan Expo..........
Netflix: Chef's Table......Season 1:
If you don't already know Massimo Bottura this is the story behind his rise to No 1 Restaurant in the world.
Fantastic and an incredible journey to be one of the most influential people in the world.
Support and Learn More: www.FoodforSoul.it

Please find all Show Notes at:
www.michellejohnston.life
This journey will continue in future episodes........Stay tuned........and visit the Blog: 'Cooking with Massimo and Friends' for updates and shares along the way....
Please subscribe, rate and/or review if you enjoyed this podcast.
Instagram: @awriterinitaly and @theyellowhouse__

About A Writer in Italy Podcast:
Five years ago Michelle Johnston traveled to Italy to create space for herself and her writing. Michelle traveled solo giving herself time to recalibrate after many years of parenting and life in general. Leaving her husband to take care of the family she reconnected with her writing, her art and her love of travel.
The adventure turned into the book and travel memoir...............
In the Shadow of a Cypress: An Italian Adventure
Support the show
Episode comments
1 Rating
eg., What part of this podcast did you like? Ask a question to the host or other listeners...
Generate a badge
Get a badge for your website that links back to this
Select type & size