Back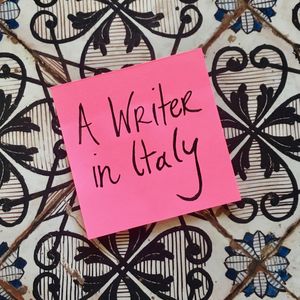 Welcome to Episode #7: A Conversation with Cookbook Author, Food Writer and Photographer Emiko Davies about Italy, Books and Family.......
I had a lovely time over coffee at Tilley's Lyneham on a chilly winters morning in Canberra chatting and getting to know Emiko and all of the wonderful details about her three cookbooks and how she started as a Food Blogger in Florence, Italy.
I very much enjoyed this conversation forgetting that I am on the recording too, hence all of my oohs and ahhs while listening in rapture to the wonderful details of Emiko's life.
Studying art restoration and etching, living in Florence, starting a Tuscan food blog to cure her creative energy and fuel her days, getting the call to write a book, navigating motherhood and Florence, moving to the Maremma in the middle of writing and completing 'Florentine', observing and eating seasonally..........All of it a fabulous journey to partake in and share.
I love book publishing stories so had to get to the bottom of how and when this all happened and Emiko is a wonderful story teller so I am grateful she had the time to chat in the lively ambience of Tilley's on a bustling Monday morning, jazz tunes and all.
Visit Emiko at www.emikodavies.com
Please find Show Notes at www.michellejohnston.life
© 2021 A Writer In Italy - travel, writing, art and life
Music Composed by Richard Johnston, © 2021
Instagram: @awriterinitaly and @theyellowhouse__
About A Writer in Italy Podcast:
Five years ago Michelle Johnston traveled to Italy to create space for herself and her writing. Michelle traveled solo giving herself time to recalibrate after many years of parenting and life in general. Leaving her husband to take care of the family she reconnected with her writing, her art and her love of travel.
The adventure turned into the book and travel memoir...............
In the Shadow of a Cypress: An Italian Adventure.
A Writer in Italy is a Podcast about sharing the joys and wonders of travel, whether it be from the armchair at home with a favourite travel or cook book on Italy or wherever makes you happy or on a personal adventure in the world. Enjoy.
Support the show
Episode comments
1 Rating
eg., What part of this podcast did you like? Ask a question to the host or other listeners...
Generate a badge
Get a badge for your website that links back to this
Select type & size