To access all our features please use the Goodpods app.
Open the app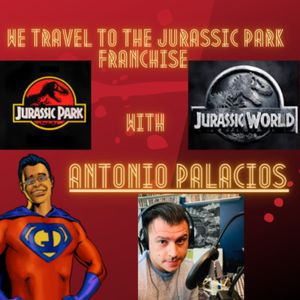 We travel through the Jurassic Park franchise with Antonio Palacios of the Cultworthy Podcast. You can listen to the Cultworthy Podcast and the Cultworthy Classic Podcast on wherever you listen to podcasts.
*
Don't forget to get 30 days of Audible for free- https://www.audibletrial.com/thegeekydadpodcast
*
Follow us on Facebook- www.facebook.com/thegeekydadpodcast
*
Listen to us on the Newsly app. Use promo code (Geekydad) at www.Newsly.me to get a free 1 month premium subscription.
*
#JurassicPark #JurassicWorld #ChrisPratt #AntonioPalacios #Geekydad
--- Send in a voice message: https://anchor.fm/thegeekydadpodcast/message Support this podcast:
https://anchor.fm/thegeekydadpodcast/support

40 Listeners
5.0
(39)